World Cup Indexing: Elite Eight To Final Four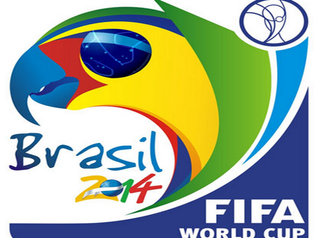 To borrow from another famous tournament, the eight quarterfinalists at the 2014 World Cup will be winnowed to the Final Four over the next couple of days.
National loyalties aside, from here it's pretty clear-cut as to what the most intriguing semifinal matchups would be for U.S. rights-holders ESPN and Univision: Germany-Brazil and The Netherlands-Argentina.
The high-flying Dutch – the 2010 runners-up to Spain – provide the pretty total football approach from Arjen Robben, Robbie Van Persie and Wesley Sneijder, while Argentina showcases "The Little Genius," the diminutive Lionel Messi, the world's best futboler this side of Irina Shayk's at-home Hercules.
Neymar and the host nation needed a questionable foul call for Fred in the opener versus Croatia, could have lost to Mexico in their second Group A match, survived a crossbar banger in the 119th minute from Mauricio Pinilla, before benefiting from Chile's poor penalties, to get to this stage. Still, the practitioners of the jogo bonita are at least everybody's second-favorite side.
The only quarter in telegenic question is Germany, which has the most consistent World Cup pedigree landing in the quarters of every quadrennial competition since 1950, or France. Les Bleus are seemingly in the midst of their every other Cup gambit: 1998 champions, 2002 flameout, 2006 runners-up, 2010 mutiny. 2014: ???
If projected form becomes reality, the aforementioned FIFA Final Four will materialize. ESPN's Soccer Power Index gives Die Mannschaft a 53% chance of advancing over France, while touting the hosts at 72% versus Colombia. That seems a bit overstated considering Brazil's shaky path and the skill of playmaker James Rodriguez, who has led the Cafeteros to perhaps the most consisterm tourney form of any squad to date.
The Soccer Power Index makes Argentina the 70%-to-30% favorite over Belgium, which obviously put poor Tim Howard in a shooting gallery during its 2-1 extra win over the over-matched U.S. side. To me that's a bit too high, considering La Albiceleste didn't step past Switzerland until the 118th minute in their Round of 16 encounter.
Not surprisingly, the Dutch are projected to have a 76% chance to move to the Final Four, as opposed to just 24% for the Elite Eight's overlooked crew, Costa Rica.
Weekly digest of streaming and OTT industry news
Thank you for signing up to Multichannel News. You will receive a verification email shortly.
There was a problem. Please refresh the page and try again.