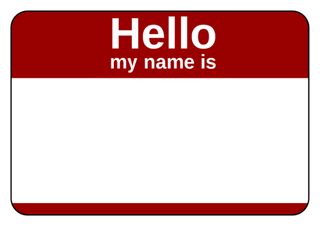 AT&T is reportedly inching closer to closing its much anticipated $108.7 billion merger with Time Warner Inc., and according to an excellent article in Vanity Fair that maps out some legitimate fears on the content side concerning the merger, it was revealed that AT&T has a new name picked out for the Time Warner unit. While AT&T is keeping that new moniker tightly under wraps until the merger is officially approved, your humble reporter has come up with a few tongue-in-cheek suggestions. Feel free to add your own in the comments.
AT&T Content & Entertainment Delivery Services: In keeping with the telco tradition of sucking the life out of brands and relegating them to names that simply convey what they technically do. (For reference, see: Tele-Communications Inc. is now AT&T Broadband & Internet Services).
EIC (Eat It, Comcast): Breaking with earlier said telco traditions, AT&T decides to take the low road, pointing out that it not only bests the largest cable company in terms of total video subscribers (25 million vs. 22 million) it also has a bigger content operation (Time Warner vs. NBC Universal).
TimeDirecTVWarnerWirelessNow: As the mobile, video, satellite and OTT worlds collide, so do their brand names.
TWE: The Deuce: A mash up of one of Time Warner's former entities – Time Warner Entertainment – and its critically acclaimed series about breaking into the content industry in the 70s, The Deuce. No word on whether Randall Stephenson or John Stankey will be playing a dual role, a la James Franco.
AT&TTW: Another acronym that makes little sense, but probably fits nicely on a hat, mug or other tchotchkes at the HBO store.
Jeff Zucker's Mother Ship: A mash up of the CNN chief, who has overseen one of the biggest turnarounds in cable with the news network besting Fox News for the first time ever this year; and a quote from an unnamed CNN executive in the Vanity Fair piece that likens its new corporate overlords to aliens.
Stankey Turner Overdrive: Combining AT&T Entertainment Group chief John Stankey, Turner Networks and Canadian rock group BTO. You Ain't Seen Nothin' Yet.
Danaerys Inc.: Taking the name of the Mother of Dragons from its popular HBO show, Game of Thrones invokes power, intelligence, strength and if all else fails, fire.
Courageous: John Malone named Liberty after his yacht, so why can't AT&T name Time Warner after Ted Turner's old boat? The name invokes the new company's adherence to the values of its past, as well as the value of a buck.
Happy Fun Time Cartoon Video Game Networks: In keeping with the convergence of media, video content and the internet, AT&T decides to name its content unit using popular SEO terms.

The smarter way to stay on top of the multichannel video marketplace. Sign up below.