What Lifetime Wants You To Know About 'Date Night Live'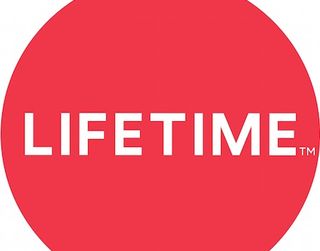 Lifetime will look to revolutionize the TV dating genre tonight (July 27) with its new series Date Night Live, which follows as many as nine dates on a live basis across several cities. The show will be hosted by comedian Michelle Collins, radio personality Bethany Watson and relationship coach Paul Brunson, who will provide commentary on each live date as the cameras bounce from city to city to capture all the fun and exciting – or potentially awkward -- moments between couples.

Lifetime's executive vice president and head of programming Liz Gateley recently spoke to me about the series, which is produced by Big Fish Entertainment -- the creators of A&E's hit series Live PD. 
Here's what Gateley and Lifetime want you to know about Date Night Live.
It breaks the mold of traditional dating shows: "This takes a completely new spin on the dating and relationship world. It takes the producers' hands out of it and lets people really experience what dating is like in America. We're really looking for interesting people with relatable backstories, whether its a single, divorced mother who's going out on her first date in a long time or a gay man who's been in the closet most of his life who's now just started dating and is putting himself out there for the first time. There are so many relatable stories like that where you really hope people find love."
The show looks to cover a lot of ground, but does not exploit the participants.  "The liveliness of it all is what excites us. It'll be like following a golf match where different players are playing on different holes; you have to ping pong back and forth to keep everyone up to speed on what what's going on. Our producers have to listen in to what's really going on during the date; something can turn really quickly based on that. We've so far been able to have in our testing situations people that really are truly looking to find a spark or a connection, and it's been remarkable. They're a bit conscious of the cameras at first, but just like anyone you're shooting, the cameras go away after a couple of minutes. You can tell they're nervous at first, but then they might be nervous because of their date as well."
The show looks to showcase the dates from beginning to end:  "Within the two-hour show we catch some dates at the beginning and some dates in progress – for most dates it takes a good hour and half to get through dinner so we follow the dates throughout. We've had some stoop kisses and some make out sessions in our test dates but nothing where it got too racy ... we will keep it appropriate for cable television. We do want some fun and excitement and we've had some funny things happen, but nothing too crazy. We'll have to make any decisions [on what to show and not show] on the fly."
Weekly digest of streaming and OTT industry news
Thank you for signing up to Multichannel News. You will receive a verification email shortly.
There was a problem. Please refresh the page and try again.