What ESPN Wants You To Know About Its 'PBC On ESPN' Boxing Series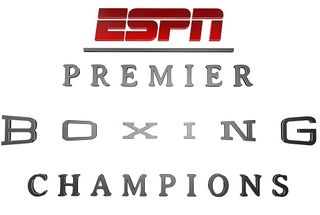 ESPN will team with Premier Boxing Champions tonight (July 11) to air the Keith Thurman/Luis Collazo welterweight championship fight card – the first of several PBC On ESPN boxing events the 24-hour sports network will distribute as part of a multi-year deal.
The PBC On ESPN telecasts will represent a major upgrade from ESPN's long-running Friday Night Fights boxing series. The network will utilize 11 cameras to shoot the fights – nearly double the number used for Friday Night Fights  -- and a 360-degree "Round-A-Bout" camera system about the ring comprised of 32 cameras which will allow viewers to see every punch and hit from all angles, according to network officials.
I had a chance to speak with Brian Kweder, senior director of programming and acquisitions at ESPN, and here's what he and ESPN want you to know about the network's PBC on ESPN telecasts.
PBC On ESPN Packs A Bigger TV Punch: "This is not Friday Night Fights that we're delivering anymore; it's definitely a bigger and better production. We have entered into the space that was previously the domain of the premium cable channels, so it's important for fans to understand that we're delivering major championship fights now and no longer dealing with young upstarts and the over the hill gang. Our telecasts will be more in line with how we treat some of the other big sports events like college football, NBA and MLB. It will be bigger and better than anything we've done for the sport of boxing."
PBC Delivers Better Talent, more competitive matches:– "The PBC is bringing a level of talent we've never seen on ESPN. Guys like Keith Thurman and Danny Garcia (scheduled to fight Paulie Malignaggi Aug. 1 on ESPN) – those guys we used to see either at very young stages of their career or when they are way over the hill. Now we're getting these top notch boxers in their primes, which is the biggest difference."
PBC On ESPN Riding Boxing's Growing Momentum: "Starting from [the May 2] Floyd Mayweather-Manny Pacquiao fight, which went way off the [PPV performance] charts from a popularity standpoint, and then with the launch of the PBC on the various broadcast and cable networks as well as ESPN, people have begun to stand up and take notice of the sport again. Fights had been limited to PPV and premium cable for so many years, and now that they're available to more viewers the [PBC ratings] are higher than we anticipated because you obviously have a bigger audience to choose from. Typically from a Friday Night Fights standpoint we would receive very little editorial coverage from the SportsCenters of the world,  but because these are such big events and the PBC is bringing quality fights to such a mass audience, it's also garnering the attention of our editorial folks who are starting to pay more attention to boxing."
Weekly digest of streaming and OTT industry news
Thank you for signing up to Multichannel News. You will receive a verification email shortly.
There was a problem. Please refresh the page and try again.