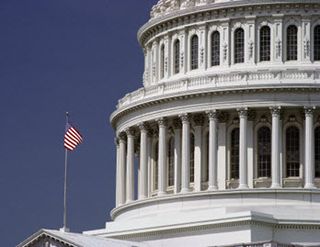 SAN ANTONIO, Texas – While Net Neutrality seems to take up most of the headlines when it comes to cable regulatory issues, American Cable Association president Matt Polka says there are other, less provocative matters in Washington that are putting pressure on broadband investment.
Polka, taking a minute between sessions at NCTC's Winter Educational Conference here Tuesday, said while supporting Federal Communications Commission chairman Ajit Pai's order to rescind Title II regulation of broadband is a No. 1 priority for his group, a close second is streamlining and simplifying the regulatory process as well as updating antiquated laws that hold back investment, innovation and competition.
Though decidedly less sexy than net neutrality, these issues are just as important to small operators, he added.
"It's pole attachments, access to conduits so that we can provide the broadband wire to deliver the broadband promise, the permitting process, the application process, the costs and the fees imposed, the government entities that have to be involved, particularly if you cross federal land," Polka said.
Next on the priority list are more familiar issues regarding programming costs and access that are all the more pressing as the content distribution industry evolves.
"The major content owners are all looking to give consumers their content over the top, often at cheaper consumer rates that we have to pay at the wholesale rate," Polka said. "At the same time they are still holding us hostage to the ever increasing sizes of their bundles, carriage of affiliate programming, price increases and making less of their content available in specialty tiers [and] ala carte. From the linear cable perspective it hasn't changed, in fact it's probably just gotten worse.
"Consumers now understand they can have more choice, except on cable, except when it comes to getting my broadcast channels because of 26 year-old retransmission consent rules," he continued. "This is not the time to relax broadcast ownership rules, it's a time to truly create more competition in the market by revising outdated rules that no longer have a reason to exist."
ACA also is keeping a close eye on pending mergers, and has come out against consolidation moves like AT&T-Time Warner, Disney-Fox and Tribune-Sinclair Broadcasting because they see those mergers as creating a win-lose atmosphere for small operators when it comes to carriage negotiations.
"They [content creators] all realize they have to be bigger and hold more of the pie to have greater leverage," Polka said. "With our members, it was never was much of a negotiation to begin with, it's even less of one now."
And all of these issues are intertwined with broadband, which has outpaced video in terms of revenue, subscribers and profitability for most operators as time has progressed. Preserving and expanding that broadband reach to those that need it is reliant on favorable legislation.
"The ability to provide consumers the service that they need and want is essential, but you have to have the flexibility to manage and build that network and pay for it," Polka said. "The introduction of heavy-handed regulation that could result in rate regulation and prohibit recovering costs would immediately torpedo that idea.
"Washington does matter," he continued. "And this is why we fight."
The smarter way to stay on top of the multichannel video marketplace. Sign up below.