Waiting for the Fat Lady to Sing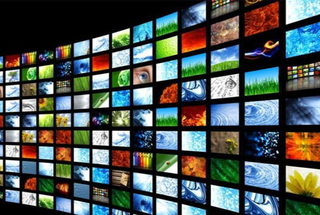 Television industry prognosticators have been all too comfortable recently predicting the inevitable end of the traditional TV industry as it faces the onslaught of new digital-on-demand technology.
Yet consumers are not quite ready to write the obit for the broadcast and cable platforms.
It's clear more and more consumers are enjoying the video-on-demand choices that over-the-top services such as Netflix, Amazon and Hulu offer. Yet more than two-thirds of consumers who frequently watch and stream content say that access to cable and broadcast services are a major draw to a multichannel pay TV package, according to a recent Horowitz Research study.
Further, 66% of viewers say that primetime broadcast dramas like Empire or comedies such as Fresh Off The Boat are essential to their viewing experience.
Conventional wisdom says that consumers who spend more than 20% of their viewing time streaming content from OTT services would be more apt to drop cable altogether, or never subscribe to a cable package. But per the Horowitz report, more than one-third (41%) of consumers surveyed said not having access to cable entertainment networks is a huge drawback to an OTT-only viewing experience, and half of respondents said having access to broadcast dramas and comedies via traditional television is "essential."
Only one in five (22%) multiplatform viewers report being likely to change their relationship with their content services, with only 20% of multiplatform viewers who have multichannel services saying they are likely to cord-cut. Another 25% of multiplatform viewers who do not currently have, or have never had, multichannel service report that they are likely to start subscribing to multichannel service.
There's no doubt that Netflix, Hulu and Amazon are credible, if not formidable, competitors to the traditional multichannel cable package — both onscreen through the distribution of quality original programming and off-screen in attracting eyeballs and dollars from consumers. But the traditional TV industry should take a lesson from the recently completed Super Bowl: Just because the outcome might look bleak, the game ain't over until it's over.
The smarter way to stay on top of the multichannel video marketplace. Sign up below.
Thank you for signing up to Multichannel News. You will receive a verification email shortly.
There was a problem. Please refresh the page and try again.