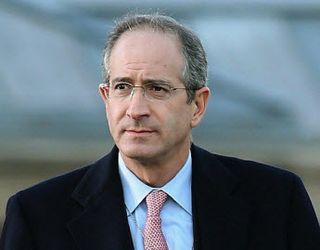 Comcast chairman and CEO Brian Roberts (pictured) said from the start that he wasn't going to comment on that other potentially vertically integrated company in the media space, instead letting his own company's performance speak for itself.
And speak it did. As analysts and investors grappled with the logic behind AT&T's $108.7 billion vertical integration play for Time Warner Inc., Comcast showed under the right circumstances, it can work in spades.
In the third quarter, Comcast again seemed like the poster child for vertical integration. At its cable operations, basic video customers rose by 32,000, its best third quarter in 10 years. Revenue increased 4.5% and operating cash flow increased 5.5%. At its NBCU operations, revenue rose 28% and OCF was up 32%, driven largely by its broadcast of the Summer Olympic Games in Rio de Janiero.
Comcast purchased a 51% interest in NBC Universal in 2011 (it took in the rest about two years later) and in five-and-half years has more than doubled operating cash flow, taken a perennial No. 4 broadcast network and made it No. 1 for the past four consecutive years and turned in two record years for its Universal Pictures movie studio.
"Part of that [success] is the culture [Comcast chairman and CEO] Brian [Roberts] and everyone else at Comcast have created," NBC Universal CEO Steve Burke said on a conference call with analysts to discuss third quarter results. "Part of it is the willingness to invest, part of it is Symphony, which we call our special sauce. Looking back at the past five-and-a-half years, the Comcast element has lent a great, great stimulus to NBC Universal. I think the results speak for themselves."
On the analyst call, Roberts didn't want to comment on the AT&T-Time Warner merger, citing company policy not to comment on other people's deals. But he did offer this.
"We have a fabulous company," Roberts said on the call. "What we are pleased to reported today demonstrates that – putting the assets together, adding customers, we have new products and real market leadership in almost every area, right through the Olympics and to X1's integration of Netflix. We couldn't be happier with this quarter and the momentum of this year."
Comcast's name has come up a lot in the discussions around the AT&T-Time Warner merger, mainly as an example of how vertical integration can work. But anyone who uses that unique pairing as a template for the rest of the industry is missing the mark. Comcast-NBCU works for very specific reasons; reasons that are unlikely to be duplicated in this landscape for the foreseeable future.
Comcast first announced its intent to purchase a 51% interest in NBCU from General Electric in December 2009 (the deal took more than a year to close), the first big media deal after the financial meltdown that was the 2008 Great Recession. As MoffettNathanson principal and senior analyst Craig Moffett put it, NBCU has done well for Comcast because the cable operator bought it at a good price (9 times cash flow compared to 12.1 times for AT&T-Time Warner) and at a trough of advertising, content and ratings cycles.
At the time, NBCU was an undermanaged asset that Comcast helped grow by pushing for retransmission consent revenue ($800 million this year from $0 in 2009) and growing ad sales. In contrast, Time Warner is considered to be one of the better run content companies and has taken advantage of direct to consumer offerings like HBO Now and has steadily increased ad sales.
Moffett said in a recent report that just because AT&T-Time Warner may not have the same characteristics as Comcast-NBCU, it doesn't mean it's a bad deal, just different. But it makes the Time Warner deal more of a diversification play than a strategic one. And diversification plays work best when the price is low.
On the surface AT&T-Time Warner looks high, priced at about 12-times forward looking cash flow, compared to the 9-times multiple Comcast paid for NBCU. But that too could even out over time.
Time will eventually tell whether this deal, if it is approved, was worth it. Moffett pointed out that another plus for Comcast is that its cable distribution business was in good shape before and after it did its content deal. Not so much the case for AT&T, where subscribers to its U–verse television service have been leaving at an alarming rate over the past year.
"Very broadly put, Comcast-NBC Universal is a very special company," Roberts said on the conference call. That statement may be truer today than ever.
The smarter way to stay on top of the multichannel video marketplace. Sign up below.
Thank you for signing up to Multichannel News. You will receive a verification email shortly.
There was a problem. Please refresh the page and try again.