The 'Uber-ization' of Cable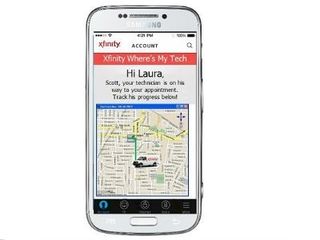 Before the SCTE Cable-Tec Expo fades deeper into our memory banks, it's a good time to bring up one of the show's primary themes – improving the customer experience.
And I don't have to be the first person to tell anyone that cable could sure use some improvement in this area. It's one of the reasons why Comcast now has an executive – Charlie Herrin, its new senior vice president, customer experience -- solely focused on this area.
And the industry's lagging position in the area came up in one of the opening general sessions at this year's show in Denver, with Tony Werner, Comcast's executive vice president and chief technology officer, acknowledging that companies like Amazon, Zappos and Uber are raising the bar on the consumer experience. "We haven't lived up to the old bar," Werner said.
Hey, to fix a problem, one must first admit that the problem exists, rather than hoping against hope that ignoring it will make it magically vanish.
So, Uber. Werner identified the car-hailing service as one of the prime examples cable should be living up to from an experience standpoint. A lot of people use it. I've used it. It's nice to be able to track when my ride will show up, what kind of car my driver is driving, know what my driver looks like, and (gasp!) communicate directly with said driver. And the driver knows I'll be submitting a rating based on how well he or she does the job, so there's an enhanced layer of accountability in play here. And I don't have to worry about paying with cash. All-in-all, Uber's provided me with a user experience (down to the smell) that's better than what I usually get from a traditional taxi cab.
Given how Uber's platform performs and its aren't-I-cool cache, it's now popular for a company to say they're going to Uber-ize whatever it is they do.
Cable's no different. In fact, "the Uberi-zation of cable" was part of a pitch I got awhile back from CSG Systems, a billing and customer care company that works with Comcast and other MSOs, and is one of the companies in the industry that might have an actual say in how the industry can improve the customer experience.
According to Chad Dunavant, CSG's vice president of North American products, his company and the cable guys are working on systems that can deliver an Uber-like experience – giving customers a way to track the truck, know when the technician will arrive, provide the customer with some knowledge about the person who is on the way, and, generally, enabling a tightening of the appointment window… things that can boost the overall experience.
And that sort of platform, enabled by enhanced field workforce apps that use geographic analytics and GPS info and algorithms can estimate things like drive time, can also improve an operator's bottom line -- for one, reducing call center, which can run $5 to $8, depending on the length of the call.
"The need for techs are increasing, not decreasing," Dunavant said, noting that services are getting increasingly complex with the whole-home WiFi and home security and automation entering the mix.
And that's just on the reactive end. By making better use of scheduling calendar data, systems will also be more proactive, making outbound calls or text messages to notify customer of appointments on the day before or the day of the appointment, and allowing customers to reschedule appointments directly from an app.
"It leads to that Uber-like experience," Dunavant said, noting that some of those piece-parts, including real-time notifications, are already here today. CSG's Workforce Express scheduling and resource allocation manager for field techs already store tech profiles, but more integration will be required to pull together the full vision.
"The entire ecosystem change starts to happen during the next nine-to-twelve months," he said.
While Uber isn't perfect (recent accounts of its vicious, over-the-top competitive tactics might lead some to view Uber as too cable-like in some areas), it does provide elements of an overall customer experience that cable can and should shoot for as the industry seeks ways to improve its tarnished and marred customer service legacy.
The smarter way to stay on top of the multichannel video marketplace. Sign up below.