TV-Viewing Evolution Reaches TCA Tour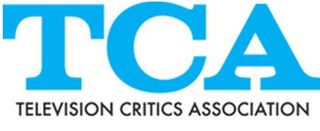 BEVERLY HILLS, Calif. — As cable networks gathered here last week to tout their new shows and celebrity talent to a cadre of more than 200 TV critics, a lot felt familiar but some things were different.
The format of network executives and talent answering questions from often ornery writers hasn't changed over the decades. Yet this year's summer Television Critics Association tour had a new wrinkle: an acknowledgement that while the concept of developing and promoting content has remained constant, the way consumers actually watch that content is changing.
That came to the forefront the first day. The opening panel wasn't a presentation of cougars and raccoons from National Geographic Channel's special Urban Jungle or clothed participants of Discovery Channel's reality series Naked and Afraid, but rather a presentation from ratings company Nielsen about measuring content viewership on smart phones and tablets.
Nielsen this fall will integrate into traditional TV ratings the viewership numbers it generates from measuring the networks' TV everywhere apps usage on mobile devices; the aim is to provide a more accurate picture of who is watching TV shows and where they're viewing them.
Nielsen said mobile viewing will not significantly alter the ratings numbers we see for cable shows, but the company is hedging bets that mobile devices will eventually become a major platform for consumers — and eventually advertisers — in the exhibition of TV shows.
An eventual shift in viewing habits to where consumers control when and how they watch television could affect how new programming is traditionally rolled out. The industry still plays by the same rulebook it wrote in the 1950s and '60s, when the broadcast networks premiered their best and brightest shows during the fall and ran them through late spring before taking time off in the summer.
More recently, cable added its own chapter to the book by hoarding most of its top new shows until the summer, when the broadcasters have aired reruns and reality shows.
But viewers could eventually dictate the future of content distribution through a gradual change of their comsumption habits.
For now, this summer's TCA tour continues to serve as a great window into the future of programming content.
If the shows presented during the first four days of the tour for the upcoming TV season are any indication, 2014's new programming will continue to build on what many critics believe is a golden age for the medium.
The smarter way to stay on top of the multichannel video marketplace. Sign up below.