Tom Rutledge's 'Texas Two-Step'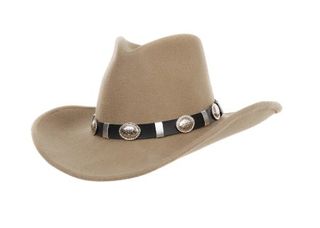 Tom Rutledge may be known as a consummate cable operator, having led Cablevision Systems and Charter Communications through some rough waters, but the Charter CEO knows how to dance around an onerous regulatory framework as well, using something known back in his early days at Time Warner Cable as the "Texas Two-Step."
Rutledge was a recent guest on TWC chairman and CEO Rob Marcus' "Wireside Chat" series of internal company videos on TWC's employee website. A transcript of the latest video was filed with the Securities and Exchange Commission on June 16.
Charter agreed in May to purchase TWC in a deal valued at $78.7 billion. The transaction, which still needs approval from the Federal Communications Commission, is expected to close by the end of the year.
According to the transcript, Rutledge reminisced about his early career with Time Warner Cable – his first job was with a predecessor company American Television Co. (ATC) – and in particular, his first stint at corporate in the 1990s as a regulatory strategist.
Rutledge took that job just as the 1992 Cable Act was imposed, the regulation that stymied industry investment and forced many operators to roll back rates.Rutledge said at the time the '92 Act was introduced he was working in Austin, Texas, read the document in its entirety and "came up with an operational strategy to take the company forward."
"…And so we did a thing we called the Texas Two-Step, was the way it was named internally in Time Warner," Rutledge said. "And it was a way of taking a la carte for some services and selling them under the rules, and at the same time being rate regulated under other parts of the rules. But it allowed us to continue to grow and fund the upgrading of the plant which we were doing then."
Whether that will work under an FCC Title II regime is anyone's guess, but it could come in handy as the combined company moves ahead.
In the meantime, Rutledge said that improving customer service will be a top priority and predicted that the combined TWC-Charter could hire a significant number of additional employees over time. He pointed to how Charter grew its employee rolls from about 18,000 people when he became CEO in 2011 to about 25,000 currently, mostly service jobs. He added applying the same proportions could mean Charter-TWC could add about 20,000 additional jobs over time.
"They are big numbers and it takes time to do it, too," Rutledge added. "It takes time to build facilities. You have to train people. And you have to keep your business going while you're doing it, but I'm confident we can do all that."
Rutledge left Time Warner Cable after the AOL merger, because he said he thought the cable business was the crown jewel of the company while his new owners didn't. He ended up at Cablevision, helping to grow that operation into the most highly penetrated cable operator in the business. He left there after he realized that after Cablevision bought Bresnan Communications in 2010 for $1.4 billion – which he said the company internally called "Green Acres" -- it wasn't going to expand any further. Rutledge became CEO of Charter in 2012. Cablevision sold the former Bresnan systems to Charter in 2013 for $1.6 billion.
"I realized that Cablevision, for its own reasons, wasn't going to expand its cable footprint and when Charter became available to me as CEO, I decided I wanted to do it," Rutledge said. "And the reason I thought I wanted to do it was not actually to end up where we are right this second - although, I did think about it - I thought, this is a great cable asset but it's been through a hard time. But I still believe we have the best physical assets that, properly constructed and properly managed, are better than anything out there. I think we can have better TV than satellite and phone companies. We can have faster data networks. We can have better voice services. And our wireless products I think are the future. And so, all of that was true at Charter and yet, it was low penetrated because satellite had been successful against them. The company had actually gone bankrupt and underinvested. And I thought what better opportunity, if you believe in the business, you want to go to the worst place possible and try to fix it up."
Marcus also asked Rutledge about Charter's first attempt to buy TWC back in 2014, which was characterized by a company presentation that thrashed TWC's operations and its management. Marcus said that he didn't want to focus on that – it was all "water under the bridge" – but wanted to give Rutledge an opportunity to comment on the current state of the company.
Rutledge admitted being critical of the company, but said it "was out of deep respect for what the company is and what it was and what it can be, what it is."
Since then TWC has had some of its best quarterly performance in years – basic video subscribers rose by 30,000 in Q1, the first time that has happened in about six years. Rutledge praised TWC for managing growth despite the M&A distractions.
"The metrics comes first, and the money follows," Rutledge said. "And there's always an issue of how that works and how you sell yourself while you're doing that to Wall Street. You know, we are public companies. Shareholders have different time horizons then we do necessarily. Sometimes, you know in my view, we should always go for long-term value but, in order to do that, you have to sell it to people. Your investors have to understand it. And, you know, I think in some ways you had the luxury of not having to do that and, at the same time, you did the right thing and you had a great result. And it's very impressive and everyone in the company should be proud."
The smarter way to stay on top of the multichannel video marketplace. Sign up below.
Thank you for signing up to Multichannel News. You will receive a verification email shortly.
There was a problem. Please refresh the page and try again.