Sprint Talks Could Be Insurance for Comcast, Charter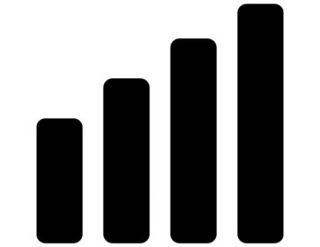 When I first heard that Comcast and Charter were in talks with Sprint about a possible wireless partnership, I'll admit my first thought was: "Will these guys ever learn?"
Because cable has a long and checkered past with Sprint regarding wireless joint ventures, beginning with Sprint PCS in the early 1990s, which was supposed to be cable's entrance into digital wireless but wasn't, to the Pivot JV which failed in 2008 and the Clearwire WiMax consortium that fell apart in 2012.

Not a track record that inspires success, especially when cable's latest foray into wireless – a pair of Mobile Virtual Network Operator (MVNO) agreements Charter and Comcast reached with Verizon – seemed like the right move. Using Verizon's nationwide network – the largest and most reliable, at least according to their commercials – Comcast and Charter could offer a wireless complement to their existing products. Comcast launched Xfinity Mobile in April, making the product – through a bundle of data or video or both – widely available throughout its footprint earlier this month. Charter's offering is expected to come next year, and details are a little sketchier.
But the venture seemed to be the best of both words for cable – they can lease Verizon's network without have to go to the expense of building their own, they can brand the service themselves and have full ownership of the customer. Why muck up what seems to be a good relationship with a Sprint deal?
That seemed even more apparent when Comcast and Charter agreed to a wireless partnership that would prevent them from making a transformational acquisition for one year – a condition many said would keep them from buying a wireless provider. That deal also seemed to be a way to cut costs through jointly buying equipment and developing platforms together.
Now these talks seem to threaten what could be a successful wireless venture for cable. But maybe it's just insurance.
Other analysts have weighed in on the talks, first reported by the Wall Street Journal, with a healthy dose of skepticism. Most, agreed with the tone of the ournal story in that they didn't believe that some aspects of the talks – that Charter and Comcast would make an equity investment in Sprint or buy the whole company – will ever come to light. To many, a deal could have two goals – forcing Verizon to modify the pricing of its existing MVNO deal, and force better terms in a T-Mobile/Sprint.
In a note to clients, Barclays media analyst Kannan Venkateshwar wrote that while it's too early to tell, "this news is likely to create some confusion around scale of initial launch, cost structure of the wireless business, execution risk as well as strategic intent." But he added that it could put pressure on T-Mobile to strike a deal with Sprint because it gives the latter another option.
Pivotal Research Group CEO and senior media & communications analyst Jeff Wlodarczak also agreed that a Comcast-Charter merger with Sprint is a long shot, but added that having another MVNO partner could help ease the burden for the cable operators.
"Cable has a lot of leverage especially with Charter and Comcast working together," Wlodarczak said. "Why not use that leverage? Who needs a Verizon MVNO deal struck long before the wireless economics fell apart."
That is a key point and could be the main reason these talks even started in the first place. In a research note UBS telecom analyst John Hodulik wrote that when the original MVNO agreement was reached, average data usage was under 1 GB per month and were likely restrictive. Today, unlimited data plans rule and any Sprint MVNO would probably be restriction-free.
Wlodarczak also believes that just talking to Sprint could kill two birds for all parties involved – it could perhaps motivate T-Mobile to strike a merger deal and get Verizon to amend its MVNO terms more favorably.
"You would partner with Sprint if you thought a merger would go through with T-Mobile," Wlodarczak said. "They eventually will have a robust network or Sprint simply offered a dramatically better MVNO arrangement and by talking to Sprint it could lead to Verizon (or even AT&T) giving you a much more attractive deal."
The smarter way to stay on top of the multichannel video marketplace. Sign up below.
Thank you for signing up to Multichannel News. You will receive a verification email shortly.
There was a problem. Please refresh the page and try again.