Riding a Wave of OTT Options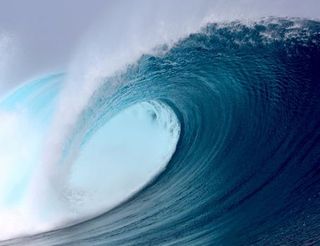 TPG Capital's agreement to buy Wave Broadband for a robust $2.36 billion could have some over-the-top implications going forward, according to the man who will be running the combined companies once the deal is closed later in the year.
RCN CEO Jim Holanda said once the deal is completed Wave will be incorporated into the RCN family, along with Grande Communications in Texas.
Wave, with about 138,000 video customers and access to more than 600,000 homes passed, has carved out a strong business in the Northwest. It offers cable and telecom services in the suburbs of top markets in the region like Seattle and Portland, and in metro areas it offers a commercial phone and broadband package with speeds of up to 1 Gigabit per second. The company has been piggybacking residential service on that commercial network in some metro areas, offering a 1 Gbps broadband-only service to apartment buildings.
That service, called Wave G, has been popular especially with millennials, says Wave founder Steve Weed, who will stay on as a member of the RCN board of directors once the deal closes.
Weed added that with Wave G, the company decided to promote "OTT video to customers rather than launching our own cable service. We've been pretty successful at it. We found that customer penetrations are just as good when you don't have cable and customer satisfaction is very high."
RCN and Grande CEO Jim Holanda, said after the deal is closed, RCN may look at providing cable to the metro markets down the road, but for the time being it is comfortable with offering a competitive broadband product in larger markets.
"That's not much different from what we do in downtown Manhattan and downtown Chicago and downtown Austin, Texas in terms of the gigabit services we're providing to customers," Holanda said. "I think opportunity abounds and we continue to look at where we have a strong competitive advantage to continue to try to take advantage of that."
And as the industry starts to move toward smaller video packages – so-called skinny bundles – RCN and Wave could have a solution for that too.
"Taking a broadcast level of service and pairing with a TiVo and then paring that with over the top options like a Sling TV and a Netflix, all of a sudden a customer has a very robust lineup – it has live TV, it has live sports, it's got streaming, it's got binge watching with thousands of hours of content," Holanda said. "It can be a pretty powerful value proposition. We're trying to keep a foot or a toe in each of those to try and take care of what our various customers want. We make our decisions based on what our customers are telling us and what they want. "
But he said it is unlikely that ARCN would try to launch an out of footprint OTT service.
"Long term strategically speaking, our company with 900,000 total customers and less than that in terms of video customers, having an OTT service that goes to a large group of people outside our footprint, we simply don't have the size to play in that space," Holanda said.
Although lumped in with other overbuilders – aside from a small part of the San Francisco market where it competes directly with Comcast – Wave is generally the incumbent cable operator in its regions. Cable is the operative word, however. Weed said in an interview that Wave's strategy has been to focus its cable service on suburban markets outside of larger cities. But for commercial broadband, anything goes.
"The metro markets where we serve in Seattle and Portland and now Sacramento are pretty extensive, but that's not where our cable footprint is; it's our metro fiber," Weed said. "We have a large competitive network in Seattle, Portland and Sacramento that is commercial enterprise fiber network, not the residential footprint. It's really two different areas."
The commercial side of the business has been booming, and Wave has been aggressively acquiring data centers and ISPs over the past few years to bolster that offering. The combination with RCN will only make that product stronger, Weed said, adding that in the past, if a commercial customer needed to connect offices outside of Wave's Northwest footprint, they were out of luck.
"If any of those customers had facilities on the East Coast or Chicago or Texas, we had to say we can't do that," Weed said. "Now that opens up the market for us. Going forward there will be an opportunity to have more of a national product offering that we don't really have today."
Holanda added that Wave's fiber-rich network also will help bolster the back-haul business with wireless carrier, especially as they begin to deploy 5G networks that depend on small cell sites connected with high-capacity lines.
"Whether it's co-location, whether it's back-haul, carrier or enterprise, there's going to opportunities across all of this that play well for people that need national solutions," Holanda said. "As we think about small cell that needs to get built out over the next five to eight years, that small cell infrastructure needs fiber deep in the neighborhoods."
Holanda said when Wave and RCN built their respective networks, it was with three times the fiber of a traditional cable operation, which should give it a leg up on competitors.
As part of RCN – all three companies (Wave, RCN and Grande) will remain under the same corporate umbrella but retain their brand names in their markets --
Wave's has invested heavily in fiber for its network – in September it raised another $125 million for the buildout and had initially raised $130 million for the project a year earlier.
This is TPG's third cable purchase in about a year – it bought RCN and Grande in August for $2.25 billion – but it probably won't be the last, according to Holanda. Prior to the recent cable buys, TOG has mainly focused on content and connectivity, investing in internet music service Spotify, broadcaster Univision Communications, travel website Hotwire and TV and movie studio STX Entertainment, among others.
"They are obviously very formidable with a lot of capital at their disposal given how big they are," Holanda said of TPG. "I think they are very bullish on the infrastructure space clearly as are we as well as the content space. I think you'll continue to see them potentially play on both sides."
Weekly digest of streaming and OTT industry news
Thank you for signing up to Multichannel News. You will receive a verification email shortly.
There was a problem. Please refresh the page and try again.