Nokia Halts Development on 'Ozo' VR Cameras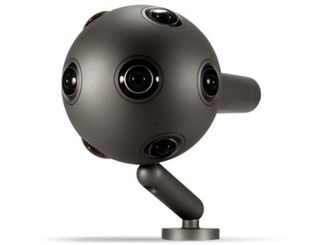 Offering another big indicator that the virtual reality (VR) market isn't moving as rapidly as some companies would like, Nokia announced Tuesday that it will halt development on new versions of its Ozo VR camera (pictured) and other hardware products in the Ozo family.
Instead, Nokia will put more focus on technology licensing opportunities.
Nokia stressed that it will maintain comments to existing Ozo customers, but said "slower-than-expected development of the VR market" was the culprit behind the decision.
Among recent announcements, Accedo teamed with Nokia on a VR initiative to help pay TV operators and broadcasters develop and publish content in the format, and Nokia and NeuLion struck up a VR partnership last year.
Nokia also disclosed that the decision will affect as many as 310 of the 1,090 employees in Nokia Technologies, who are mostly based in Finland, the U.S. and the U.K.
Amid the slowdown on the VR front, the company said it will boost its commitment to digital health, which stems in part to its $191 million acquisition of Withings in 2016.
"Nokia Technologies is at a point where, with the right focus and investments, we can meaningfully grow our footprint in the digital health market, and we must seize that opportunity," Gregory Lee, president, of Nokia Technologies, said in a statement.
The smarter way to stay on top of the multichannel video marketplace. Sign up below.