Multichannel Planner | Week of Jan. 9, 2017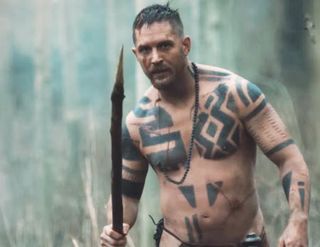 With the holidays and the Consumer Electronics Show in the rear mirror, here's a look at what MCN editors have in their datebooks this week.
PROGRAMMING
This month brings many new seasons of series, and the start of several others. Notable among the newcomers: Taboo, a dark and compelling drama set in 1814 London (while England and the United States were at war) and starring Tom Hardy with a stellar supporting cast (including Oona Chaplin), on FX on Tuesday (Jan. 10); Netflix's much-anticipated fantasy series Lemony Snicket'sA Series of Unfortunate Events on Friday (Jan. 13) and Amazon's drama series Sneaky Pete, also on Friday.HBO's The Young Pope debuts on Sunday (Jan. 15) and, the same night, Showtime's Homeland returns. A new animated series, Jeff & Some Aliens, lands on Comedy Central on Wednesday (Jan. 11). And the season finale of TNT's freshman drama series Good Behavior is Tuesday.
Shows returning from hiatus over the next week include BET's drama series Being Mary Jane and Bravo's Girlfriends' Guide to Divorce on Monday (Jan. 9). Pop's comedy Schitt's Creek and Comedy Central's Workaholics return on Wednesday. USA's sophomore sci-fi series Colony returns, on Thursday (Jan. 12).
The cable-network portion of the Television Critics Association's winter gathering in Pasadena, Calif., will take place this Friday and Saturday (Jan. 13-14). For more on the TCA Winter Tour and the networks presenting there, see Why Cable's TCA Still Matters [from the Jan. 9 issue; subscription required].
— R. Thomas Umstead|Follow @rtumstead on Twitter
POLICY
In the nation's capital, the Federal Communications Commission on Monday (Jan. 9) speeds up bidding in the reverse portion of stage four of the spectrum incentive auction, increasing from three to four rounds a day so that part of the auction will end Friday (Jan. 13). Days later, forward auction bidders, including Comcast, will have a chance to start bidding based on the latest broadcaster exit price.
On Tuesday (Jan. 10), the FCC is expected to circulate the tentative agenda for its Jan. 31 meeting, the first to be presided over by the Republican majority, likely with Ajit Pai as interim chair. The meeting was moved from Jan. 26 to provide more time for that new majority to prepare.
President-elect Donald Trump has said -- tweeted, to be precise -- that he is rescheduling his long-awaited press conference for Wednesday (Jan. 11), though that could push to the next day. While it was initially billed as about his financial holdings and what he planned to do with them while president, his transition team said he would be ready to take questions on other topics as well.
The Senate Commerce Committee will hold a nomination hearing Thursday (Jan. 12) on the selection of Wilbur Ross to be Secretary of Commerce. That agency includes the National Telecommunications & Information Administration, the president's top telecom adviser. And FCC chairman Tom Wheeler will make his last FCC broadband policy speech, discussing "lessons learned" and "the path ahead," Friday at the Aspen Institute in Washington.
— John Eggerton|Follow @eggerton on Twitter
The smarter way to stay on top of the multichannel video marketplace. Sign up below.