Multichannel Planner -- Week of Dec. 5, 2016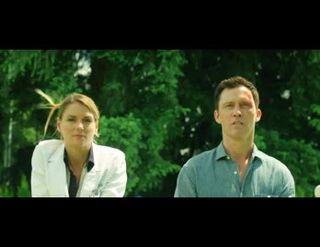 Aside from our Diversity Discussion event in New York City, here's a peek at MCN editors' datebooks for Dec. 5-11.
SCANNING THE DIAL: A number of video streaming services will launch new series this week as well as return new seasons of existing shows. Hulu on Wednesday (Dec. 7) will debut its new drama series Shut Eye, starring Jeffrey Donovan, while Netflix on Friday (Dec. 9) will premiere its new documentary series Captive, which looks at true crime stories involving hostage-taking, and will stream the second season of its comedy series Fuller House. Elsewhere on Friday, Amazon will return its music-themed comedy series Mozart in the Jungle for a third season.
The Ultimate Fighting Championship on Saturday (Dec. 10) will distribute its UFC 206 pay-per-view event, headlined by the Max Holloway-Anthony Pettis featherweight championship bout. UFC 206 is the second of three marquee UFC events within a seven-week period starting with the Nov. 12 UFC 205 event at Madison Square Garden and ending with the Dec. 30 UFC 207 event featuring the return of former women's champion Ronda Rousey.
— R. Thomas Umstead|Follow @rtumstead on Twitter
DOINGS ON THE HILL: Lobbyists and other industry players otherwise focused on Trump transition issues will be looking toward the Hill on Wednesday (Dec. 7) for the 10 a.m. Judiciary Committee Antitrust Subcommittee oversight hearing on the proposed AT&T-Time Warner merger. Those scheduled to testify include AT&T CEO Randall Stephenson and Time Warner CEO Jeff Bewkes.
Also Wednesday, free-market think tank Free State Foundation is celebrating its 10th anniversary at a luncheon at the National Press Club. The speaker lineup includes the soon-to-be majority Republican commissioners Ajit Pai and Michael O'Rielly, as well as Trump transition team executive committee member Rep. Marsha Blackburn (R-Tenn.). Those are also some of the top names being floated for the next FCC chairman (see this week's Through the Wire, link coming soon).
The Commerce Department's Internet Policy Task Force will hold a public meeting Friday (Dec. 9) on "Developing the Digital Marketplace for Copyrighted Works." The meeting will be at the Patent and Trademark Office's Alexandria, Va., headquarters. Fair-use fans have long been concerned about overprotecting copyrighted works to the detriment of fair uses for criticism and new works. Content owners will likely argue that one way to create a more robust marketplace is to better protect their high-value, expensive content from unfair use, like piracy. Finding the collaborative "nexus" between those will likely be the key.
— John Eggerton|Follow @eggerton on Twitter
SUITS TALK AT UBS:UBS hosts its annual Global Media and Communications Conference Monday-Wednesday (Dec. 5-7) at the Grand Hyatt Hotel in New York. Featured speakers include Discovery Communications CEO David Zaslav; CBS chairman and CEO Les Moonves; 21st Century Fox CEO James Murdoch; AT&T CEO Randall Stephenson; Verizon chairman and CEO Lowell McAdam; Time Warner Inc. chairman and CEO Jeff Bewkes; Scripps Networks Interactive chief operating officer Burt Jablin and chief financial officer Lori Hickok; Charter Communications chairman and CEO Tom Rutledge; Netflix chief content officer Ted Sarandos; Liberty Media CEO Greg Maffei; Comcast chief financial officer Mike Cavanagh; and Liberty Global's Virgin Media unit CEO Tom Mockridge.
— Mike Farrell|Follow @MikeFCable on Twitter
The smarter way to stay on top of the multichannel video marketplace. Sign up below.