Multichannel Planner -- Week of Dec. 12, 2016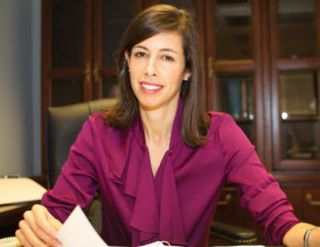 As we enter awards season – nominations for 2017 Golden Globes come out on Monday (Dec. 12) – and sort through holiday card photos, here are other items on MCN editors' calendars:
Stage Four of the spectrum incentive auction begins Tuesday (Dec. 13), and forward auction bidders, including Comcast, will be bidding on 70 MHz of unencumbered spectrum, with no stations being repacked in the guard bands or wireless portion of the band. That reduces the interference potential and should make that spectrum even more valuable for wireless. Whether it is enough to get forward auction bidders to come up from the $22 billion they bid the first three times around will determine whether a stage five is required. In any event, the auction is stretching into 2017.
On Thursday (Dec. 15), the Federal Communications Commission is holding what is likely its last meeting under Tom Wheeler's chairmanship. The agenda includes decisions on updating the Emergency Alert System and Freedom of Information Act compliance with updated statutes, but is free from any of the hot-button issues -- business data service reforms, set-tops -- that Republicans on the Hill and the commission warned Wheeler against pursuing. It could also be the last meeting for Democratic commissioner Jessica Rosenworcel (pictured), absent an 11th hour deal to vote her confirmation in the Senate.
— John Eggerton|Follow @eggerton on Twitter
PwC is expected to release its annual TV and video consumption trends survey – "Videoquake 4.0: Binge, Stream, Repeat: How Video is Changing Forever" -- on Wednesday (Dec. 14), taking a deep dive into consumer views of mobile video and how they are spending their time and money on video programming.
— Mike Farrell|Follow @MikeFCable on Twitter
On Friday (Dec. 16) Amazon will return its Emmy-winning drama series The Man in the High Castle for its sophomore campaign, while Netflix premieres its Barry biopic on the life of President Barack Obama during his years as a college student. Also that day Showtime unveils its sports documentary Running for His Life: The Lawrence Phillips Story, which follows the tragic life the former NFL star. The WWE will distribute its final pay-per-view event of the year, WWE: Roadblock, on Sunday (Dec. 18).
— R. Thomas Umstead|Follow @rtumstead on Twitter
Thank you for signing up to Multichannel News. You will receive a verification email shortly.
There was a problem. Please refresh the page and try again.