Mobile Video High on Comcast's WiFi Agenda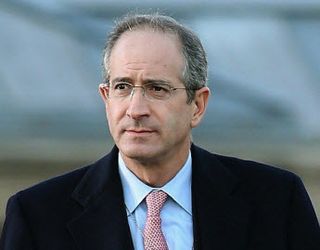 Comcast dropped impressive hints this week that it plans to leverage its fast-growing WiFi capability and its extensive Mobile Virtual Network Operator (MVNO) agreements to plunge into the increasingly competitive world of mobile video.
At Goldman Sachs' Communacopia conference on Wednesday (Sept. 16), Comcast Chairman and CEO Brian Roberts stopped short of providing any specific timetable but said, "We're thinking we are very much part of this conversation on a go-forward basis."
Roberts acknowledged that Comcast has added about a million public WiFi hotspots around the country in the past few months, an increase of 10% over the 10 million hotspots in place at the end of the second quarter in June. He called the established WiFi base "an asset of the company."
"We are working on ways to take our WiFi, our 11 million hotspots, our MVNO relationships" into the "competitive space" of mobile video, Roberts said.
He cited Apple's recently announced plan to lease smartphones as an example of "plenty of activity around us." But Roberts stopped short of mentioning Verizon Wireless' soon-to-debut Go90 mobile video service, or the T-Mobile/Bright House WiFi hotspot video test.
Also looming in the future (at least three to five years away) are broadcast TV visions of mobile reception via the evolving ATSC 3.0 standard.
Roberts jabbed at Verizon and Apple by noting, "We haven't seen [their] announcements in action yet." He reiterated his view that wireless ventures "work better on WiFi, and peoples' bills don't go up."
"We are hopeful that as people make decisions, they are going to want our WiFi and our [programming] relationship, our broadband as part of that," Roberts said. "If we can enhance that by someday having an offering, we will see.
"We will have more to talk about down the road," he added. "It is an area that I think we can create value for our shareholders and give more value to the consumers."
Elsewhere in his conversation with Goldman Sachs analysts, Roberts addressed the mobile issue in remarks about increasing program costs, citing opportunities to spread costs across multiple platforms.
"We continue to want to add more capabilities, more wireless rights, more out of home rights, more ease-of-use, more back seasons, more episodes, so that [when] you buy a subscription it's really clear what you get," Roberts said.
Comcast's attention to WiFi and out-of-home video coincides with this week's Ooyala forecast that by the end of this year about half of all online video starts will come via mobile devices. Ooyala said smartphone viewing currently outranks tablet viewing by an 8:1 ratio.
Roberts' remarks about WiFi and mobile video followed his emphasis on Comcast's improvements in broadband, cable and content offerings driving some of its best results in nearly a decade.
Exactly one year ago the Comcast top executive offered similar WiFi drum-thumping remarks at a Bank of America Merrill Lynch Media Communications and Entertainment conference.
The smarter way to stay on top of the multichannel video marketplace. Sign up below.
Contributor Gary Arlen is known for his insights into the convergence of media, telecom, content and technology. Gary was founder/editor/publisher of Interactivity Report, TeleServices Report and other influential newsletters; he was the longtime "curmudgeon" columnist for Multichannel News as well as a regular contributor to AdMap, Washington Technology and Telecommunications Reports. He writes regularly about trends and media/marketing for the Consumer Technology Association's i3 magazine plus several blogs. Gary has taught media-focused courses on the adjunct faculties at George Mason University and American University and has guest-lectured at MIT, Harvard, UCLA, University of Southern California and Northwestern University and at countless media, marketing and technology industry events. As President of Arlen Communications LLC, he has provided analyses about the development of applications and services for entertainment, marketing and e-commerce.