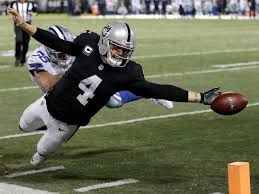 With 2019 less than two weeks old the books are closed on the latest retrans-spat-to-end-all-retrans-spats -- Tribune Media's eight-day blackout of 33 stations in 24 Charter Communications markets, shaking hands on a "comprehensive" agreement Jan. 11, that gives Charter customers renewed access to Tribune stations and the second round of the National Football League playoffs. But I can't help but think that both sides missed an opportunity to really make a difference.
While terms were not disclosed, it's likely that Charter agreed to a fee increase, although not as high as Tribune had first suggested. And the 6 million or so cable company customers that were without the Tribune stations will get them back, probably a little more frustrated with their provider than usual. In time they will forget it, until the next retrans spat happens and they will have yet another reason to hate their cable company again.
Related: Retrans' Hobson's Choice
While I guess it's good news that Charter and Tribune reached a deal, part of me wished that the impasse lasted longer. Because almost every year since I've been covering these things, someone has said this will be the year that a major operator will go to the mattresses on retrans, refusing to carry a station and break the cycle of double- and triple-digit rate increases and bring a modicum of sanity back to pay TV rates. And every year it doesn't happen.
Some have come close. Most pundits still expect Dish Network and its maverick chairman Charlie Ergen to one day take the plunge with a Big 4 broadcaster -- it already has been without Spanish-language broadcaster Univision since June 30 and says it is likely the blackout is permanent -- but overall the idea has been mostly wishful thinking. In the end, operator's cave because there is a real economic impact.
It's no coincidence that retrans deals usually expire around major events -- college and pro football playoffs, The Oscars, the World Series, the Super Bowl -- you get the gist.
Compelling programming, especially sports programming, gives fans an incentive to switch providers during a blackout. And operators remember what can happen when a fight lasts too long -- Time Warner Cable lost more than 300,000 customers in Q3 2013 after a one-month blackout of CBS stations in August of that year. While there were other factors, that exodus is what many pundits first led Charter to see an opportunity to take over the cable company. The rest is history and understandably, many companies are unwilling to take that risk.
Some disputes have lasted longer -- Charter was without Northwest Broadcasting stations for five months last year -- but they usually involve small station groups in equally small markets. For the most part, these scuffles usually get resolved fairly quickly, and the rhetoric that at first is breathless and full of over-hyped vitriol -- THE EVIL CABLE COMPANY IS PREVENTING YOU FROM WATCHING YOUR FAVORITE SHOWS and GREEDY BROADCASTERS ARE EMPTYING YOUR WALLETS are common retorts from both sides early in the process -- quickly becomes dull boilerplate when a deal is reached -- "We are pleased that we were able to reach an agreement.
In the meantime, retrans and sports continues to be a huge part of customers' overall cable bills. Operators have tried to offset some of that cost by breaking out the fees in broadcast TV and RSN surcharges, but that doesn't help the customer. According to industry website TV Answerman, Comcast alone will charge $16.50 per month this year just in broadcast and RSN fees. That's nearly four times the $4.25 per month they charged in 2015.
What if they didn't have to charge that anymore? How do think Comcast customers would react to a $20 per month reduction in their cable bill?
Look, I understand there is two sides to every story -- broadcasters have come to depend on retrans fees to offset declines in the ad market and they spend a lot of money on content. But estimates are that retrans fees will be around $10.8 billion in 2019, and it's only going to get worse.
Related: Panel: Retrans Pie Will Grow
Nexstar, which expects to close its Tribune deal in the third quarter, has boasted it would get an extra $70 million in retrans fees just by putting those newly acquired stations on its rate card. And Evercore ISI media analyst Vijay Jayant said that stations that account for 55% to 60% of Nexstar's total reach will be up for renewal in 2019-2020. Add to that the expected aggressiveness of New Fox once its deal with Disney closes in the first quarter and it could get really bad, really fast.
The TV business has a tendency to take a good idea and beat it out of existence, and unfortunately, in the case of retrans it is in danger of doing just that. Remember that the reason a lot of the so-called virtual Multichannel Video Programming Distributors came into existence was to counter the high cost of pay TV. If pay TV is no longer footing the bill -- getting out of the TV business altogether to concentrate on broadband, or encouraging customers to use antennas to get broadcast stations over the air -- it is unlikely that the streaming services will take up the mantle. Because if they do, they'll just become traditional pay -TV companies using a different technology.
That leaves the ball in the content companies' court, who will either have to reduce fees or find other sources to tap. But something has to be done and it has to be done soon. Because ignoring the problem won't make it go away.
The smarter way to stay on top of the multichannel video marketplace. Sign up below.
Thank you for signing up to Multichannel News. You will receive a verification email shortly.
There was a problem. Please refresh the page and try again.