Media's Latest Head-Scratcher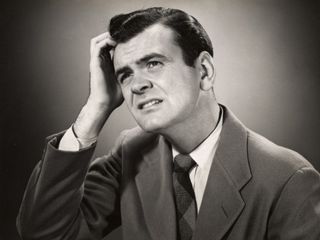 Influential media analyst Craig Moffett of MoffettNathanson weighed in on the latest mega-media merger – T-Mobile's purchase of upstart video service aggregator Layer3 TV – adding in a note to clients Wednesday that the logic behind the transaction is a little hard to follow.
T-Mobile, the third largest wireless service provider in the country, agreed to purchase Layer3 TV on Wednesday, adding that the deal would help create a disruptive new TV service in 2018. But details were scarce. Layer3 TV, although a relative newcomer to the pay TV scene, is a definite outlier – it has focused on offering more video not less, or what Moffett said was a "fat" bundle rather than the "skinny" bundle touted by practically every other upstart service.
While the cable industry was virtually founded on bringing consumers more, over the past several years consumers have pushed back against having to pay for channels they never watch. Layer 3 was founded on the opposite concept – that its customers want as much video they can get and are willing to pay for it.
But Moffett has always wondered how the Layer 3 model worked. And the purchase by T-Mobile just adds to his puzzlement.
Not every analyst agreed. In a note to clients Wednesday, Barclays media analyst Kannan Venkateshwar said the deal was a validation of the cable-wireless bundle, noting other video-wireless pairings from AT&T and DirecTV Now, T-Mobile and Netflix, and Sprint and Hulu.
"In an environment where fixed broadband is seeing prices going up, wireless companies have gravitated towards unlimited data bundles with video which, in our opinion, has been a meaningful drag on cable video subs," Venkateshwar wrote. "What will be interesting to see in this respect is how T-Mobile bundles Layer3."
The analyst added that he believes the competitive environment will increasingly be influenced by aggregation engines, not just for video but for the reams of data that provide the ability to map usage information with user buying habits, social media and the like to deliver customized programming and advertising.
"Overall, we believe T-Mobile's wireless scale and execution combined with Layer3's capabilities and content deals makes this deal quite significant in terms of future implications for the cable industry, even though the economic scale of the deal is likely small," Venkateshwar wrote.
Layer3 TV burst on the scene in 2014, offering a full video package to consumers in select cities, riding mainly on broadband services from other providers. It was packed with cable veterans, led by Broadbus Technologies founder Jeff Binder as CEO and CTO David Fellows, who served in the same role at Comcast and AT&T Broadband for years. Former Fox programming veteran Lindsay Gardner joined as chair of its content advisory board later that year and became chief content officer in 2015. Layer3TV provided what it called "Concierge Cable," a full-freight cable package with all the bells and whistles, offering about 200 channels starting at $75 per month.
According to Moffett, Layer3 TV content is delivered over an all-IP network over the customer's own broadband connection, but which rides on a "proprietary network of leased fiber rights of use between operators' connection points." That architecture allows Layer3 TV to essentially bypass the public internet, creating an enhanced video experience that no other MVPD can provide. Layer3 TV has called itself "the antidote to bad cable," focusing on customers who wanted the full bundle and were willing to pay between $75 and $100 per month for it.
But the question was always how much Layer3 TV was paying for its programming. Traditionally, new players in the content game pay top prices for programming, and there was no reason to believe Layer3 TV was any different.
In a note to clients, Moffett conceded that Layer3 TV brings strong management expertise to the table, "but it isn't clear that their programming costs are any lower than anyone else's (Binder conceded as much to us last month). And it isn't clear that T-Mobile couldn't have negotiated their own programming agreements if that's what they had wanted."
Moffett wondered if the motivation was tomorrow's expected elimination of Net Neutrality rules, but he doubted it. Advanced advertising capability could be another reason, but the analyst was skeptical of that too. He also doubted the impact the combined company will have on incumbents.
"Did anyone really need one more vMVPD to launch before they concluded that there would be cord-cutting and video margin compression in the future?" he asked. " Would anyone (anyone) change their forecasts for the decline rate of legacy Pay TV because T-Mobile has joined the ranks of Google's YouTube TV, Sony's Vue, Amazon Prime, Hulu, Netflix, DirecTV Now, PhiloTV, Dish Network's Sling TV, Pluto TV, HBO Go, CBS All Access, FuboTV, and (soon) Disney's direct-to-consumer whatever-it-is?"
Like other analysts, Moffett agreed that linear pay TV is in decline and T-Mobile was probably always going to be a factor in helping that decline along. He just believes that adding Layer3 TV to the fold won't change that.
The smarter way to stay on top of the multichannel video marketplace. Sign up below.