Mantra Migration as SCTE Gets Down to Business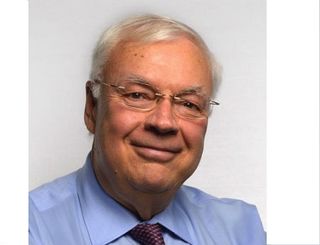 In a blurb describing technical sessions at next week's SCTE Cable-Tec Expo, a few words jump out. They emphasize how the presentations will examine technologies that generate "both CapEx and OpEx savings" for cable operators.
Nothing wrong with that: it's a strong value proposition that technology is being developed and deployed to serve the sacred financial bottom line.

With this year's introduction and expansion of its "Corporate Alliance" program, the Society of Cable Telecommunications Engineers is escalating its intent to use "the science and technology of engineering to support a business case," as SCTE president and CEO Mark Dzuban told me during our annual pre-Expo conversation. Many of Dzuban's remarks about SCTE's direction reflect the growing business-centric approach that he has brought to the technology association.

Again there's nothing wrong about engineering management focused on business objectives. But it is a notable shift from SCTE's slogan under Dzuban's predecessor: "All engineering, all the time." To be fair, John Clark, the previous SCTE chief, was a marketing guy, and his nifty incantation did not ignore the business requirements of good engineering.

Dzuban said, "My mantra is 'the business of engineering,' bringing in the skills that improve the bottom line."
That sounds like the kiss of Comcast, which is always about the bottom line. Comcast is a major supporter of the SCTE Corporate Alliance, which, Dzuban said, "is focused on education and far greater scale."

"It [the Alliance] is a collaboration between the MSOs [who face] common problems," he adds, pointing to the increased integration of technology and business decisions. For validation, finance-focused Dzuban reminded me that engineering and operations are responsible for two-thirds of cable operators' capital budgets.

Creation of the Alliance brings more corporate presence into SCTE, which for more than four decades has been a "society" of individual engineers and technologists who worked for cable operators or suppliers. Before joining SCTE, Dzuban spent eight years in top management posts at Cedar Point Communications, a voice technology vendor focused on the cable industry. Prior to that, he worked for AT&T, Bell Labs and AT&T Broadband for more than 20 years. Those old Bell System management training programs certainly drummed ideas about engineering management into technologists' brains.

The evolution of Cable-Tec Expo from a geek-fest into a tech management event matches the industry's maturation. For several years (especially since Dzuban took the SCTE helm in 2009), the conference has increasingly heard from corporate "suits." This year's keynoters include Liberty Global president and CEO Mike Fries, who is unlikely to offer tips on network virtualization, software-defined networks, adaptive bit rates, HEVC, EPON, GPON or RFoG (all topics on Expo's agenda).

But Fries doesn't have to discuss those topics. He and other non-technical cable executives will be at the Denver conference, in part, to remind the technical troops about why they're doing what they do.

Under Dzuban, SCTE has beefed up its management initiatives, including its Executive Leadership Program with Dartmouth University's Tuck School of Business, which debuted in 2011. SCTE's business-focus is also emerging on many fronts, especially on Cable-Tec Expo's agenda. For example, its "Energy 2020" project pushes for standards and best practices through use of advanced technology. Dzuban adds a financial spin to the energy reduction goal, noting that "energy needs will grow along with broadband usage."

"Think of it as a significant incremental cost that is always increasing," he said.

The message is clear: all engineering is ultimately about the money all the time. Not that there is anything wrong with that.

The smarter way to stay on top of the multichannel video marketplace. Sign up below.
Contributor Gary Arlen is known for his insights into the convergence of media, telecom, content and technology. Gary was founder/editor/publisher of Interactivity Report, TeleServices Report and other influential newsletters; he was the longtime "curmudgeon" columnist for Multichannel News as well as a regular contributor to AdMap, Washington Technology and Telecommunications Reports. He writes regularly about trends and media/marketing for the Consumer Technology Association's i3 magazine plus several blogs. Gary has taught media-focused courses on the adjunct faculties at George Mason University and American University and has guest-lectured at MIT, Harvard, UCLA, University of Southern California and Northwestern University and at countless media, marketing and technology industry events. As President of Arlen Communications LLC, he has provided analyses about the development of applications and services for entertainment, marketing and e-commerce.