Analyst: Charter and Altice Should Hook Up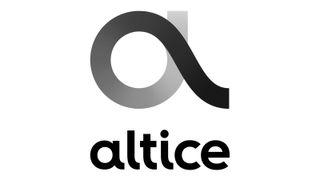 J.P. Morgan media analyst Phil Cusick rekindled the once-old argument that Charter Communications should buy Altice USA in a research note Thursday, telling clients that the regulatory climate may never be better for a mega-deal.
Charter and Altice USA have obvious synergies -- Altice USA's New York area footprint abuts Charter's Manhattan market and its Suddenlink operations are nearby Charter systems in the Midwest. Charter chairman and CEO Tom Rutledge is familiar with the systems, having served as chief operating officer of Cablevision Systems (which Altice bought in 2015) for a decade before he resigned in 2011. Overall, a deal seems like a no-brainer.
So far, investors took the report in stride -- both stocks didn't move much in early trading Thursday, with Altice USA stock down 1.6% to $22.75 per share in afternoon trading and Charter down 0.3% to $344.33 each.
Altice USA's parent Altice N.V. even mulled buying Charter a few years ago, but pulled back on a deal when Sprint parent Softbank, which had been rumored to be considering its own Charter deal, focused on a merger with wireless giant T-Mobile instead.
Cusick, citing Rutledge's public statements -- he has said countless times how much he loves the cable business, but that there aren't any good buying opportunities available -- said a deal would not only consolidate the New York metro area, but it would create the largest residential broadband provider in the country with about 28 million subscribers, surpassing Comcast's 21 million residential broadband customers. Charter also would get a stronger foothold in secondary markets toward the center of the country with Suddenlink, which is becoming Altice USA's biggest growth area.
Charter could get Altice USA relatively cheaply, the analyst added. He suggested a $30 per share takeout price -- representing a 30% premium to Altice USA's closing price of $23.13 per share on April 3 and an 8.8 times cash flow multiple. He estimated that a merger would present about $600 million in annual synergies off the bat -- nearly half of that from an estimated 10% reduction in Altice USA's programming costs -- adding it could grow to as much as $2.7 billion after Altice USA's already aggressive cost-cutting measures are considered.
Cusick added that while Charter could cut costs on its own, "we believe the Altice influence would make management much more aggressive and pull savings forward."
The analyst doesn't expect Charter to pay Altice a premium based on those cost-cutting opportunities, but added that "Altice might look at them as further upside to the combined equity, and investors might look at them as upside in a deal announcement depending on how many management or board seats Altice came out with."
According to Cusick, Charter could structure a cash and stock deal -- $6 per share in cash and $24 in stock -- and still maintain its 4.5 times leverage ratio with $105 billion in combined debt.
Charter should be able to skirt the regulatory issues that sprang up when Comcast attempted to purchase Time Warner Cable in 2015. A combined Charter-Altice would cover 59.6 million households — 50% of the TV homes in the country and above the 57.8 million homes covered by Comcast, but still swell under the 78 million homes that Comcast-TWC would have reached.
Charter-Altice also would fall below the theoretical 30% video ownership cap at 22%, though together they would total about 30% of broadband subscribers in the U.S.
"Under the current administration and FCC, we believe the size of the potential deal ($40 billion EV) and resulting footprint would likely be approved, especially if the companies were willing to expand on Charter's commitment to broadband expansion over time," Cusick wrote. "2020 could be a tougher year to get approval though because of the political overtones, and some Democratic Party candidates have talked about market concentration as an election issue—this could make a 2020 approval harder and 2021 a non-starter if some Democratic candidates come out on top."
The smarter way to stay on top of the multichannel video marketplace. Sign up below.
Thank you for signing up to Multichannel News. You will receive a verification email shortly.
There was a problem. Please refresh the page and try again.