Hulu Catches Many TV Viewers in a Lie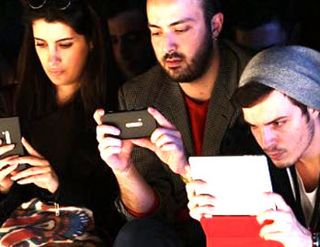 If your buddy says that he saw the most recent episode of HBO's Westworld, there's a good chance he's lying, according to a new Hulu survey.
Nearly half of 18 to 49 year olds (46%) recently surveyed by Hulu lied about being caught up on a particular TV series, according to research released Friday by the streaming service. Men in particular tend to lie more than women – 62% of men in the demo admitted to fibbing about watching a show, while only 32% of women admit to the behavior.
Millennials in particular are major fabricators, with more than half (55%) admitted to having lied about watching a TV show, according to Hulu.
Of course, there's no real crime in lying about watching a TV show – in fact it's virtually impossible to stay current with the more than 400 scripted series currently on cable, broadcast television and subscription VOD channels.
What the survey does highlight is the power that television shows still hold in the pantheon of popular culture. A good number of people are willing to lie about watching a show just to a part of the conversation about TV, according to Hulu.
Not missing a chance to promote its lineup of original and off-network series, Hulu commissioned The Mindy Project star Mindy Kaling to provide some humorous advice to those who get busted lying about watching the latest episode of a popular series. Check out the clip below:
The smarter way to stay on top of the multichannel video marketplace. Sign up below.
Thank you for signing up to Multichannel News. You will receive a verification email shortly.
There was a problem. Please refresh the page and try again.