Hispanics Going Over the Top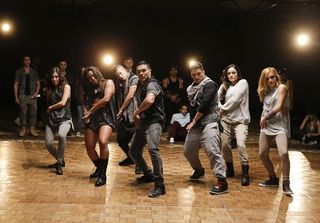 This week's Hispanic Summit will focus on the shifting priorities within the expanding business of Hispanic television. One of those priority shifts should be toward Hispanic viewing of over-the-top services, according to several recent reports.
While Hispanics continue to watch traditional television in big numbers, averaging 112 hours a month watching live and DVR time-shifted TV in the second quarter — behind only African-Americans — those numbers were down by five hours from the same period in 2014, according to Nielsen's Total Audience report.
What is increasing is Hispanics' use of OTT services such as Hulu, Netflix and Amazon. Among Hispanic TV viewers, 30% of their weekly viewing is of content from OTT services , nearly double the 18% just two years ago, according to Horowitz Research's recent "Focus Latino" report.
Moreover, nearly half of Hispanic Internet users with a multichannel subscription feel that viewing TV content over the Internet is as easy as watching a multichannel service, Horowitz said.
Also, Hispanics tend to binge-view while accessing OTT services, a Thinknow Research study said. That study reported that 40% of Hispanic OTT viewers prefer to watch three or more episodes of their favorite shows back-to-back compared to just 29% of non-Hispanic viewers.
That's despite the relatively sparse amount of content targeted to Hispanic viewers on OTT services — and in particular Spanish-language programming — compared with the numerous Hispanic-targeted English and Spanish-language cable networks available on MVPD lineups.
There has been some efforts to reach Hispanics in the digital space: Hulu has been very aggressive in developing original Hispanic-themed projects such as scripted drama series East Los High (pictured).
DirecTV's Yaveo OTT service has also looked to serve Hispanic consumers seeking Spanish-language programming without the need for a cable-TV subscription.
Still, Hispanic increases in OTT viewing haven't correlated with a significant increase in cable cord cutting. Horowitz reported that 89% of Hispanics with access to OTT SVOD services also have a multichannel service, providing opportunities for all content providers to reach a very influential and growing customer base.
The smarter way to stay on top of the multichannel video marketplace. Sign up below.
Thank you for signing up to Multichannel News. You will receive a verification email shortly.
There was a problem. Please refresh the page and try again.