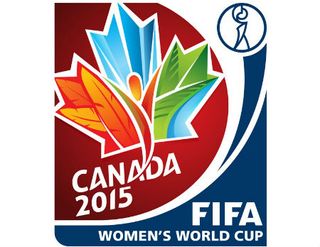 Adoption of 4K TVs has yet to reach a mainstream audience, but even more advanced 8K video is starting to creep into view in the form of some small, limited demos tied to the FIFA Women's World Cup tournament.
Fox Sports and NHK, Japan's national public broadcasting organization, are holding invitation-only demos this week and next of live 8K coverage of two tournament match-ups –Japan vs. Cameroon (June 12), and U.S. vs. Nigeria (June 16) – at the Zanuck Theater on the Fox Studio lot in Los Angeles.
They're billing it as a first for North America, noting that the live feeds will be presented in 8K/Super Hi-Vision in 22.2 surround sound. The live feed from the stadiums will come with no on-air commentary, "just as if you're really there," they noted in the invitation.
Sadly, I won't be able to check out the 8K demo or enjoy the refreshments, but those who do make it should be in for a treat. I did get a chance to check out the pre-recorded 8K demo Comcast and NBCUniversal put on in 2012 around the London Summer Olympics, and it was worth the trip.
So, when can we expect 8K to be ready for prime time? Phil McKinney, the president and CEO of CableLabs, told the crowd at the recent Cable Congress event in Brussels that he believes it's "on track to go commercial in 2020."
With that expecation, the NHK/Fox Sports demos will certainly offer a glimpse into the future of TV.
In the meantime, 4KTV sales are slowly rising, despite a relative dearth of content available in the format. According to a fresh forecast from IHS, shipments of 4K-capable TV panels will reach 40 million units this year, representing a penetration rate of 15%.
The smarter way to stay on top of the multichannel video marketplace. Sign up below.
Thank you for signing up to Multichannel News. You will receive a verification email shortly.
There was a problem. Please refresh the page and try again.