Haier Charges Antitrust Collusion in ATSC Licensing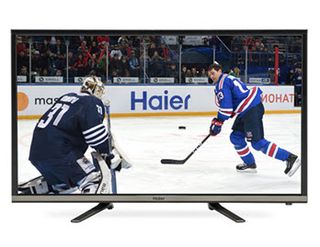 Haier America Trading, the U.S. operating unit of China's Haier Group, a TV and appliance manufacturing company, has filed an antitrust lawsuit against LG Electronics, Samsung Electronics, Panasonic, Philips, the Columbia University Trust Committee and MPEG LA for "monopolization" of ATSC (Advanced Television Systems Committee) patents and for "conspiracy" to force Haier to pay a higher license fee to use the technology, which is at the core of the digital TV standard used in the U.S., Mexico, Korea and other countries.

Zenith Electronics, LG's U.S. subsidiary which holds patents, is also named in the suit.

The antitrust lawsuit, filed quietly in New York last week, is seen as retribution for the lawsuit filed in March by MPEG LA, the patent pool licensing organization. MPEG LA accused Haier of breaching its agreement to pay the ATSC licensing fees. Haier had deemed the fees ($5 per set) unfair and announced last year that it would cease payments at the end of 2016. The ATSC receiver royalty dropped to as low as $1 in January. Haier claims that the ATSC license fee is "150%-200% higher than comparable technology licenses in Europe."

Haier alleges that the "unreasonable pricing" does not reflect the falling price of ATSC tuners. It also charges that MPEG LA has "attempted to maintain its excessive royalty rate by adding 'broadcasting' patents, which it characterizes as "improper royalty stacking."

Some observers believe that Haier's antitrust lawsuit could mark the beginning of legal battles against its competitors, especially the Korean companies LG and Samsung.

Related: Roku to Keep Haier's Roku TVs Updated

News of the lawsuit emerged in Korean business publications late last week. Spokesmen and attorneys for all of the companies contacted by Multichannel News, including Haier, LG, Samsung, MPEG LA and ATSC, either declined to comment on the current case or failed to return calls.

The case only deals with the original ATSC digital standard; it does not involve the emerging ATSC 3.0 standard.

In its 48-page complaint and request for a jury trial, Haier contended that patent holders cited in the suit hindered fair competition by colluding with MPEG LA. Industry observers told Multichannel News that they didn't understand why Haier picked on the five organizations that are members of MPEG LA; nine of the member companies have patents on various ATSC features.

Overall, 38 organizations belong to MPEG LA, including CableLabs, Cisco, Apple, Google and Dolby, none of which are involved in Haier's complaint.

Haier had 3.4% worldwide TV set market share in 2016, slightly higher than its 2015 share, according to Statista. By comparison, the global shares for other major TV makers in 2016 was 21.6% for Samsung, 11.9% for LG Electronics and 5.6% for Sony.

"MPEG LA along with LG, Samsung, Philips, Panasonic and other licensors have conspired in restraint of trade to affect, raise, fix, maintain, and stabilize prices in the downstream product market by demanding an excessive, non-FRAND royalty rate for the ATSC standard," according to Haier's complaint. FRAND refers to Fair, Reasonable And Non-Discriminatory terms in a voluntary licensing commitment, often used by standards organizations in patent licensing.

In its suit, Haier claims that it "attempted to negotiate license agreements ... on FRAND terms" with Samsung and LG, both of which said that it must obtain licensing from MPEG LA.

Related: MPEG LA Looking to Fill ATSC 3.0 Patent Pool

Among the 12 claims that Haier makes in its filing -- some directed at all of the defendants, others aimed at only two or three of the patent holders -- are charges of restraint of trade, nonessential patent misuse, expiration dates for the licenses and breach of "good faith and fair dealing."

Haier said it "will suffer irreparable injury" because of the alleged antitrust discrimination and asked the court for "treble damages" of the amount "to be proven at trial" for the defendants' actions.

There is no timetable for the new filing or for the MPEG LA's March suit against Haier.
Contributor Gary Arlen is known for his insights into the convergence of media, telecom, content and technology. Gary was founder/editor/publisher of Interactivity Report, TeleServices Report and other influential newsletters; he was the longtime "curmudgeon" columnist for Multichannel News as well as a regular contributor to AdMap, Washington Technology and Telecommunications Reports. He writes regularly about trends and media/marketing for the Consumer Technology Association's i3 magazine plus several blogs. Gary has taught media-focused courses on the adjunct faculties at George Mason University and American University and has guest-lectured at MIT, Harvard, UCLA, University of Southern California and Northwestern University and at countless media, marketing and technology industry events. As President of Arlen Communications LLC, he has provided analyses about the development of applications and services for entertainment, marketing and e-commerce.
The smarter way to stay on top of the multichannel video marketplace. Sign up below.
Thank you for signing up to Multichannel News. You will receive a verification email shortly.
There was a problem. Please refresh the page and try again.