Google's Accelerating Broadband Agenda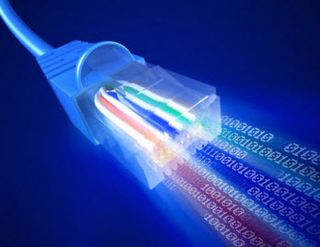 As if there were any doubt, Google and its policy allies will continue to push their vision for Smart Cities with a focus on education and health applications during the coming years. Rural plus small-town deployment will remain a centerpiece of their political efforts.
At a Next Century Cities (NCC) program in Washington on Wednesday morning (Nov. 30), bipartisan speakers extolled broadband's value and some, such as Sen. Amy Klobuchar (D-Minn.), a member of the Senate Commerce and Judiciary committees, indicated plans to keep their agenda alive no matter what policy barriers lie ahead.
"Transforming Communities: Broadband Goals for 2017 and Beyond," the title of the event, was sponsored by Google Fiber, the Ford Foundation, Internet2 and Harrison Edwards (a Westchester, N.Y., public relations firm that represents many non-profit/educational institutions). The program (watch a video) was held at Google's Washington office.
In prepared remarks Klobuchar said, "Everyone, from the farmers in rural Minnesota to those in our towns and cities, must be able to log on and participate in this new digital economy."
Sen. Angus King (I-Maine), a member of the Rules and Budget committees, described high-speed broadband's capability to enable people "whether they live in rural Maine or New York City, to realize unprecedented economic, educational and cultural opportunities."
"That's why today's event, which brought together a bipartisan coalition of voices to champion how broadband can transform our communities, is so vitally important," King said in prepared remarks.
Sen. John Boozman (R-Ark.), who sits on the Senate Appropriations and Rules committees, observed: "Broadband is a vital component to our nation's 21st century infrastructure and our federal policies must reflect this. Right now, a digital divide exists between rural and metropolitan areas which we must overcome."
The Schools, Health & Libraries Broadband (SHLB) Coalition and US Ignite, which supports next-generation Internet applications, co-hosted the event. Other speakers included several mayors, school and library administrators plus familiar broadband cheerleaders such as Harvard Law professor Susan Crawford; Gigi Sohn, the outgoing counselor to FCC chairman Tom Wheeler; and Brookings Institute senior fellow Blair Levin.
The NCC characterized its event as a way to examine "key policy goals and needs for the next administration, and the program also included demonstrations of "innovative civic applications enabled through gigabit technology."
Counting 150 cities among its membership, the NCC characterizes itself with a Google-friendly description as an organization that "recognize[s] the importance of leveraging gigabit-level Internet to attract new businesses and create jobs, improve health care and education, and connect residents to new opportunities."
NCC executive director Deb Socia summarized the event's objective as a way to examine "how all levels of government can work together to continue broadband efforts in communities nationwide and build on these transformative achievements."
The underlying message of this NCC initiative, which notably did not include cable organizations, is that the broadband battle will continue, with powerful forces continuing to seek dominant roles. Wednesday's event was one in a long series of think-tank and astroturf lobbying programs in Washington during the coming weeks as soothsayers imagine what the next Congress and Administration will wreak.
The smarter way to stay on top of the multichannel video marketplace. Sign up below.
Contributor Gary Arlen is known for his insights into the convergence of media, telecom, content and technology. Gary was founder/editor/publisher of Interactivity Report, TeleServices Report and other influential newsletters; he was the longtime "curmudgeon" columnist for Multichannel News as well as a regular contributor to AdMap, Washington Technology and Telecommunications Reports. He writes regularly about trends and media/marketing for the Consumer Technology Association's i3 magazine plus several blogs. Gary has taught media-focused courses on the adjunct faculties at George Mason University and American University and has guest-lectured at MIT, Harvard, UCLA, University of Southern California and Northwestern University and at countless media, marketing and technology industry events. As President of Arlen Communications LLC, he has provided analyses about the development of applications and services for entertainment, marketing and e-commerce.
Thank you for signing up to Multichannel News. You will receive a verification email shortly.
There was a problem. Please refresh the page and try again.