Gone Viral TV Exploring New Ways to Catch On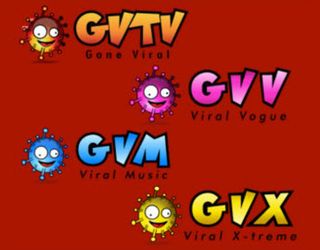 Gone Viral TV, which curates and aggregates online videos onto linear channels for cable and other digital distribution, plans to accelerate efforts to sign up cable affiliates while expanding its over-the-top presence.
The millennial-oriented program packager is carried on a Rogers Cable system in Ontario, Canada, and on 20 cable and OTT systems in the Caribbean, where it has been available since 2013. In addition to U.S. expansion, the company will seek Asian distribution, Philip Corke, the company's VP-business development, said.
Gone Viral TV is tackling the television/Web conundrum by packaging popular online videos (80% of them coming from YouTube) to create channels that become linear streams, sold as subscription tiers. In the process, GVTV has brokered deals between YouTube producers and marketers for limited product placement and other revenue-generating connections.
The company, which plans to show its new content roster at the upcoming INTX Show (as it did at March's American Cable Association conference), is also developing a Spanish-language channel, "Vamos Viral," to augment the four channels it now packages: its core GVTV general interest channel, GVM (music), GVV (vogue, featuring fashion and food videos) and GVX ("extreme," with sports and action videos aimed at young males).
"Most people find out about viral videos through trusted friends," Corke told Multichannel News. "We're trying to develop a relationship with the viewer to become that trusted friend. We've gone out to find all this video that you'll enjoy."
Since launch, and factoring in all platforms, GVTV's channels have generated more than 52 billion online video views and more than 300 million subscribers, worldwide, Corke said.
To identify videos, GVTV has a global team of contractors who look for videos that are trending via all video sources. The company then contacts content owners to get permission to put the videos onto a linear channel and arrange a revenue share (based on GVTV's subscription revenue from OTT and cable systems) with producers. The company does not pick up popular videos from TV networks or other professional online publishers, although Corke insisted that "99% of the videos are very professionally made, including music videos, technology reviews, ski videos -- not just dog videos."
"We're an introduction to what's happening online this week, the stuff that is really taking off right now," he said, noting that the channels are "looking for emerging online video stars, trying to get them before they hit big."
Corke emphasized that most of GVTV's contributors (that is, the YouTube and other content producers it runs) already have extensive followings on social media platforms, which they can use to drive fans and followers to the GVTV channels. The company said the contributors it puts into the stream most often collectively have 48 million Facebook fans, 76 million Twitter followers and 57 million Instagram followers -- an existing audience to steer to the GVTV channels.
"One of largest complaints from cable operators and viewers is commercials," Corke said. "So we eliminated commercials completely and built in more content."
Although he declined to specify financial arrangements, he said that video producers get paid through YouTube advertising. He said that GVTV has brokered product placements on videos that eventually are used in the linear packages that the company delivers.
Corke said he expects building a digital cable presence in the U.S. to take two to three years. Meanwhile, the Barbados- and Toronto-based company is focused on over-the-top platforms, such as FilmOn.
All content on the GVTV channels runs under seven minutes and is grouped into categories that appeal to millennial viewers.
Corke acknowledged that his company's approach veers from the on-demand move of many programmers. He characterized GVTV's approach as one that helps cable operators "attract the millennials back to television by providing them with the entertainment they are looking for in a format they love."
The smarter way to stay on top of the multichannel video marketplace. Sign up below.
Contributor Gary Arlen is known for his insights into the convergence of media, telecom, content and technology. Gary was founder/editor/publisher of Interactivity Report, TeleServices Report and other influential newsletters; he was the longtime "curmudgeon" columnist for Multichannel News as well as a regular contributor to AdMap, Washington Technology and Telecommunications Reports. He writes regularly about trends and media/marketing for the Consumer Technology Association's i3 magazine plus several blogs. Gary has taught media-focused courses on the adjunct faculties at George Mason University and American University and has guest-lectured at MIT, Harvard, UCLA, University of Southern California and Northwestern University and at countless media, marketing and technology industry events. As President of Arlen Communications LLC, he has provided analyses about the development of applications and services for entertainment, marketing and e-commerce.