Game On Or Game Over for Streaming Consoles?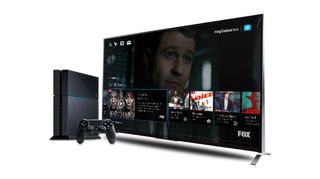 Two recent video distribution announcements about Sony's PlayStation and Microsoft's XBOX One show that the video game console makers are determined to play in the video streaming game.
Yet according to a couple of recent media reports, gaming consoles may already be losing the battle to other media devices when it comes to offering streaming video content to consumers.
Sony last week announced it has expanded its rollout of its Playstation Vue streaming television service to all PS3 and PS4 game console owners in Dallas-Ft. Worth and Miami-Fort Lauderdale areas. The two cities join Chicago, Philadelphia, Los Angeles, New York City and San Francisco in offering the nearly 90-channel service, which PS4 owners can buy through a number of price-based tiers.
Sony's move came on the heels of Microsoft's pronouncement that it will provide a subscription-free DVR component for its XBOX One consoles to allow users to record broadcast TV shows starting in 2016.
The two announcements are the latest attempts for the video game console category to establish itself as a main player in the home entertainment marketplace through the distribution of video content.
But media analysis company nScreenMedia, found that less expensive video streaming devices such as Roku, Amazon Fire Tv and Chromecast are luring casual gaming fans away from the gaming consoles to access online video content like Netflix and Hulu.
The report, quoting recent Adobe Digital Video numbers, says that Apple TV and Roku have grown their share of TV Everywhere viewing from fourth quarter 2014 to first quarter 2015, while game consoles like PS3, XBOX One, Wii and others have remained stagnated during the period.
Also, the percentage of consumers with video game consoles in their households has declined from first quarter 2014 to first quarter 2015, according to a recent Nielsen Total Audience Report. 46% of households have a video game console compared to 47% during the same period in 2014.
Video game consoles have declined in Hispanic (54% in 2015 compared to 56%) and Asian American (51% to 54%) households, while Black households have remained steady year to year at 47%, according to Nielsen.
One silver lining for the category is that consumers who have gaming consoles are increasingly using them to play games and access video content. Gaming console usage increased to 9 hours and 15 minutes during first quarter 2015 compared to 8 hours and 42 minutes during the same period last year according to Nielsen's Total Audience Report.
Given the competition from various media devices streaming live and on demand video content, video game consoles may have to play harder to win the hearts and dollars of consumers.
The smarter way to stay on top of the multichannel video marketplace. Sign up below.
Thank you for signing up to Multichannel News. You will receive a verification email shortly.
There was a problem. Please refresh the page and try again.