FTC Evaluating Privacy Issues Around Smart TVs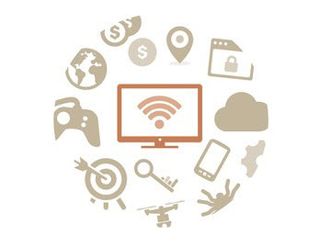 Whether and how the Federal Trade Commission moves ahead with its current examination of smart television sets -- especially their role in the ongoing privacy brouhaha -- depends on a number of factors, including industry and public response to the current call for comments, which runs through Friday, Jan. 6.
Related Video > The FTC's Fall Technology Series: Smart TVs, Part 1
The new administration's impetus to develop privacy regulations is questionable, and the controversy over the FCC's recent broadband privacy rules augment the uncertainty about federal examination of TV sets' ability to monitor viewers.
"Smart TVs are testing the privacy expectations that consumers developed in the era of traditional television," Jessica Rich, director of the FTC's Bureau of Consumer Protection, said in her opening remarks at an FTC Smart TV policy workshop on Dec. 7. She cited -- as did many subsequent speakers -- "the fundamentally different relationship" that viewers have with TV sets and computers, insisting that "it matters whether consumers think of their smart TVs as a computer or a television ... and whether they recognize that today it may be both."
"We've been watching this industry since its infancy," Rich continued, noting that privacy policies -- such as those developed during the FTC's review of TiVo's viewer data collection activities 15 years ago -should be update. She observed that the 1984 Cable Privacy Act and the 1988 Video Privacy Protection Act addressed the "video providers of the day" but that streaming technology and other delivery approaches -- including features of Comcast's Xfinity system -- are encouraging the FTC to examine the "benefits and risks of smart TV" and determine a need for legislative action.
Rich acknowledged the value to advertisers of smart TVs' ability to monitor viewing patterns. She said that the FTC recognized "the fine-grained audience measurement which can help niche video programmers get ad dollars that may not have registered with more blunt video tools."
The FTC's December workshop attracted several hundred attendees, including electronics makers, privacy advocates and digital marketing executives; it was the third session of the agency's "Fall Technology Series," which also looked at ransomware and drones.
Cable industry executives were not involved. The NCTA is "not participating in the proceeding; just observing it," an NCTA spokesman told Multichannel News.
The workshop's panel on "Consumer Understanding and the Regulatory Framework" generated a string of concerns about the relationship between viewers and their TV sets, including persistent findings audiences don't know they are being tracked.
"Consumers don't understand the complex interplay and relations that come into play with smart TVs," said Claire Gartland, consumer protection counsel and director of the Electronic Privacy Information Center. She voiced concern that data "disclose personal lifestyle factors" that could be used, for example, by insurers to determine medical eligibility.
Dallas Harris, a policy fellow at Public Knowledge, the advocacy group, characterized the process as "learned helplessness," where consumers "feel concerned about losing control of their own information." Harris said the "FTC and FCC will have to work together" since neither has complete jurisdiction over the Cable Privacy Act.
She cited the connections between Comcast and third parties over TV and online data collection.
"There's got to be a better way to explain we're not using your PII [Personally Identifiable Information] but we still know who you are," Harris said.
Emmett O'Keefe, senior VP of advocacy at the Data and Marketing Association (formerly the Direct Marketing Association) warned attendees "not to jump to conclusions about the need for smart TV privacy regulations," adding, "These are services we've used for years and are just migrating to new devices as technology evolves."
O'Keefe, a former Cablevision Systems and Amazon lobbyist, called smart TVs a "natural extension of online services."
Uncertain Outlook
Kevin Moriarty, an attorney in the FTC's Division of Privacy and Identity Protection and an organizer of the Smart TV Workshop, told Multichannel News that the event -- with about a dozen speakers -- generated "a lot of interesting things, but that's not a test for whether we'll write a report."
He said the FTC will "continue to look at data-related issues." The agency reports only about half the time after such public events, he explained.
Despite the invitation for public and industry comments about the FTC Smart TV examination, as of Dec. 27 the docket contained only two submissions -- both from individuals and both submitted before the December workshop.
During one panel, Maria Rerecich, director of the Electronics Testing Team at Consumer Reports, said her group is working on new research standards for use with smart TVs and other forms of electronic monitoring. She expects the standards will be introduced in early 2017.
The FTC will pick up some of the smart TV privacy issues at its second annual "PrivacyCon" workshop on Jan. 12 in Washington. Several Smart TV Workshop participants cited the growing relationship between TV/privacy factors and the broader examination of digital privacy and big data usage across multiple platforms. The FTC's initial PrivacyCon, this year, drew about 300 attendees and 1,500 webcast "virtual attendees."
In an interview after the December FTC workshop, Tim Hanlon, a long-time digital ad executive, cited the importance of Automatic Content Recognition (ACR) in the development of smart TV policies. Hanlon, who is now CEO of the Vertere Group, a Chicago boutique investment advisory and strategic consulting firm that works with electronics and media companies, attended the workshop on behalf of clients.
He later told Multichannel News that ACR's ability to recognize "content that hits the glass" is at the core of these examinations. The technology can keep track of what's on the screen "no matter the source" (cable, over-the-top, streaming or broadcast).
"Some people think that's the ultimate," Hanlon summarized. "ACR data is hugely helpful to media, notwithstanding privacy. ... It's a way to understand consumer behavior, a realistic way to understand the myriad of media consumption habits today. At the very least it supplements what Nielsen tells us today."
As evidence of the importance, Hanlon cited recent deals, such as Nielsen's acquisition of Gracenote, a provider of media and entertainment metadata, including ACR capabilities.
Contributor Gary Arlen is known for his insights into the convergence of media, telecom, content and technology. Gary was founder/editor/publisher of Interactivity Report, TeleServices Report and other influential newsletters; he was the longtime "curmudgeon" columnist for Multichannel News as well as a regular contributor to AdMap, Washington Technology and Telecommunications Reports. He writes regularly about trends and media/marketing for the Consumer Technology Association's i3 magazine plus several blogs. Gary has taught media-focused courses on the adjunct faculties at George Mason University and American University and has guest-lectured at MIT, Harvard, UCLA, University of Southern California and Northwestern University and at countless media, marketing and technology industry events. As President of Arlen Communications LLC, he has provided analyses about the development of applications and services for entertainment, marketing and e-commerce.
Thank you for signing up to Multichannel News. You will receive a verification email shortly.
There was a problem. Please refresh the page and try again.