Five Things You Probably Didn't Know Verizon Will Own After the AOL Deal Closes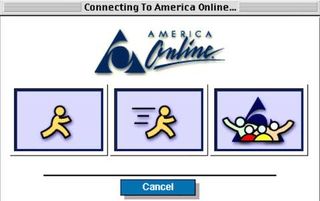 The pundits may all be touting how Verizon's deal to purchase AOL Inc. for $4.4 billion will broaden their mobile video horizons and give them access to content and ad technology that could help revolutionize the online video industry, but there are a handful of other ancient technologies (10 years or more old, this is the Internet), products, services and companies that the wireless giant will inherit as part of the deal.
1. Moviefone: While it's hard not to think of Cosmo Kramer whenever you hear the name ("Why Don't You Just Tell Me The Name of the Movie You Selected?"), Moviefone shed the "fone" part of the business years ago, and is primarily a website where lovers of the moving picture arts can find out what's playing at their local theaters, stream select free episodes – the premiers of Penny Dreadful, HAPPYish and Nurse Jackie and watch episodes of selected series.
2. Netscape: Remember Mosaic? No? Then you probably don't remember the company that introduced that Internet browser, the first of its kind, in 1994. Founded by Internet pioneers Jim Clark and Marc Andreessen, they eventually changed the browser's name to Netscape Navigator. Netscape was a pioneer in open source code – it started the open source Mozilla project, from which sprang web browser Firefox – and was purchased by AOL in 1998. AOL shuttered the Netscape division in 2003, but its dial-up Netscape Internet Service (a 56kbps offering for $9.95 per month) and web portal live on.
3. CompuServe:CompuServe was the first online service to offer Internet connectivity in 1989, but soon lost ground when AOL came on the scene with a radical business model of selling access for a monthly fee rather than by the hour. Purchased by tax preparer H&R Block in 1980, the CompuServe Information Network was sold to AOL in 1998 as part of a complicated deal with MCI Worldcom.
4. Weblogs Inc.: A network of about 90 blogs that AOL purchased in 2005, including tech site Engadget, video game site Joystiq, Autoblog and others. Internet pioneer and Dallas Mavericks owner Mark Cuban was an early investor in Weblogs.
5. AOLbyPhone: Not near a computer and just gotta check your e-mail? AOLbyPhone to the rescue. Using any phone (cellular, wireline, satellite, rotary), and for $4.95 per month, you can dial into the service to hear your e-mail messages read back to you, reply to them in your own voice (audio is sent as an attachment), hear just messages from people you know using the People I Know function and find e-mail by sender. Or you could, you know, press that icon that looks like an envelope and is marked "Mail" on your smartphone. Just saying.
The smarter way to stay on top of the multichannel video marketplace. Sign up below.
Thank you for signing up to Multichannel News. You will receive a verification email shortly.
There was a problem. Please refresh the page and try again.