The Fault is Not in Our Starz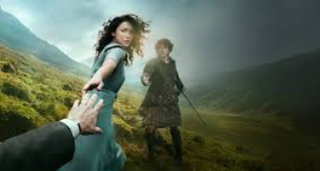 Apologies for the Shakespeare (and John Greene) reference, but talk again has resumed on a possible sale of premium channel Starz, this time with the network possibly approaching CBS and Lionsgate who are possibly in early talks for the premium network.
While we have been down this road before – in September Starz held "courtesy" talks with 21st Century Fox which never materialized into an actual deal – what strikes me isn't whether Starz will be sold or not – that is inevitable some time down the road – but the market's reaction to a possible deal, which was tepid at best. Starz stock was up about 2% the day the news broke, which worked out to a gain of 78 cents per share to $32.98 each, nothing to sneeze at, but not the kind of rise that makes you think of beach houses and early retirement. And compared to the 6% boost the shares got in September when everyone thought the premium network was in line for what Liberty Media chairman (and 49% Starz owner) John Malone has called a "big brother," it's downright small.
Could it be that the typical market reaction to these non-deals – a high single digit one-day boost in stock price – is getting harder to come by?
The notion that Starz is in play is nothing new – that has been the case practically ever since the premium network was spun off from Liberty Media in 2013. But the service, once reliant almost exclusively on movie content, has been making some critical and ratings hay recently with a strong slate of original shows – its Outlander series is a bona fide hit and shows like Black Sails and Power are attracting viewers – and has been investing heavily in new shows under the stewardship of CEO Chris Albrecht. In the third quarter, Starz said it added about 500,000 subscribers to the premium channel and has beefed up its original programming investment. That will include a reboot of the Evil Dead zombie franchise with actor Bruce Campbell and director Sam Raimi called Ash vs. The Evil Deadand others.
Starz will undoubtedly serve as a strong programming asset to a larger player – maybe even CBS, which already has premium network Showtime, or Lionsgate, which has a strong TV production arm that has cranked out hits for other networks like Mad Men and Weeds and Orange is the New Black. But the time may not be quite right for the programmer to hang up a For Sale sign.
Pivotal Research Group principal and senior media & communications analyst Jeff Wlodarczak said a $5 billion valuation for Starz is not unacceptable – it works out to about $36 per share, a 10% premium to its Nov. 24 close. But it also assumes that there is a fairly robust auction for the company, which Wlodarczak doesn't quite see at the moment.
Wlodarczak said in the past AMC Networks was a possible Starz suitor, but its agreement to purchase a 49% interest in BBC America made that less likely. CBS has said in the past that it wasn't interested in another premium network, but it could change its mind.
"Realistically there are not that many bidders, even though a deal is very accretive to any large media conglomerate,' Wlodarczak said. "The issue is it is likely too small of a deal to move the needle."
And therein, to borrow another line from the Bard, lies the rub. It's not like Starz wouldn't be a good asset for a larger company, just that it probably wouldn't be big enough to make much of a difference. Wlodarczak estimates that Starz will generate about $1.7 billion in revenue and $468 million in operating cash flow in 2014, or about a third of the $4.9 billion in revenue and $1.7 billion in operating income it's chief rival, HBO, generated last year.
The smarter way to stay on top of the multichannel video marketplace. Sign up below.
Thank you for signing up to Multichannel News. You will receive a verification email shortly.
There was a problem. Please refresh the page and try again.