Don't Get 'Torched' While Live-Streaming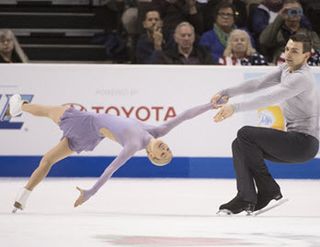 Viewing a live stream is a lot like watching an Olympic figure skater: It's easy to spot a poor performance, but hard to know what separates the good from the great. Having the right coaches and staff in place while using ample time to practice your routine will make for the best shot at the podium, and your viewers' loyalty.

To ensure a strong live-streaming experience — particularly for major events — organizations must conduct their due diligence to make sure all necessary processes and people are in place. With the Olympics, along with a host of major games and tournaments set to kick off over the coming days, weeks and months, here are four best practices to make sure your live stream is ready for prime time.

1. Establish a vision and share it will all of your "teammates": Before diving into specific plans and processes, it's critical that you take a step back from your event and establish a clear vision for the experience you want to deliver. What do you want the event to look like? How do you want your audience to feel when viewing the content? The focus might be on live delivery, but what about post-event highlights and replay capabilities?

Live-streaming is an unedited experience that requires a holistic approach, so taking the time to establish the vision and clearly communicate it to all parties involved will help ensure everyone is on the same page from the get-go.

2. Identify the three "Ts" as early as possible: It's never too early to start planning for a live event, and we recommend nailing down three critical Ts — technologies, tools and third parties — as early as a year out from the event date. Questions to ask yourself during this planning period:

• How many users do you expect to view the event during its peak? What is the peak bandwidth required? Can your infrastructure scale to handle traffic spikes?
• What's your traffic mix? What's the expected split between desktop and mobile devices? What kind of mobile devices do you plan to support?
• What are the bit-rate profiles for your event?
• How do you expect to interact with social media during the event?
• Is there a possibility that your stream landing page — or broader company infrastructure — will be attacked in an attempt to bring it down? (Hint: The answer is likely yes.)

3. Practice makes perfect: Testing your live workflow early in the planning process affords you the time to retool and make infrastructure changes as necessary. This should be done through actual simulations, as some issues don't come to light until the switch is flipped. It's important to account for the diversity of devices used for streaming, including TVs, consoles, desktops, laptops and mobile, as each device operates differently. The last thing you want is to scramble to identify and fix a technical mishap in real time.

With that said, the content provider and the content delivery network (or networks) should have a clear picture of what contingencies will be used in the event of quality degradation. What are the primary and backup paths for first mile? Do you have backup streams or workflows configured to switch to in the event of unforeseen failures? Make sure you figure these things out well before showtime.

4. Err on the side of overcommunication: From account and sales teams to technical managers, each segment of the business must understand its role and how that falls into the vision established on day one. Daily reports and project updates should be ongoing. Any and all lines of communication should be readily available, including control rooms, chatrooms, conference calls, email and dashboards.

This level of transparency also applies to partners. While confidentiality concerns should be respected, they shouldn't supersede concerns about delivery, quality and viewer experience. The more you share with your partners, the more they can help address any potential constraints.

Even after all parties are in sync, communication continues to be key during the event. For example, it's crucial to establish a live audio bridge between customer and the CDN to facilitate any changes in production that may impact the streaming content.

When you're gearing up for a major event live stream, it's important to create a vision; identify the technology, tools and third parties required; test early; and communicate as much as humanly possible. Following these practices, you can put your live event in a position to succeed.

Matt McKenna is a service line manager at content delivery network and cloud services provider Akamai. Photo of U.S. figure skaters Alexa Scimeca-Knierim and Christopher Knierim by Kyle Terada/USATODAYSports/Newscom.
The smarter way to stay on top of the multichannel video marketplace. Sign up below.