Documentaries: Informing the Present by Remembering the Past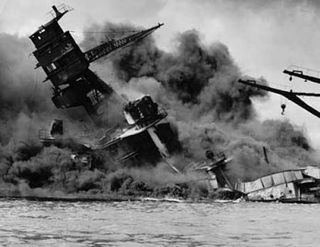 Amid the swell of uplifting movies, the crunch of live football games, and the endless run of series and movie marathons hitting cable network lineups as the holiday season officially gets underway with Thanksgiving, several poignant documentaries shine a light on more somber events in both the recent and distant past that are worth remembering.
HBO on Monday (Nov. 21) premiered its chronicle the 2013 Boston Marathon terrorist attack in its new original documentary Marathon: The Patriots' Day Bombing. The documentary recounts the story of the attack – from the events of the day to the death penalty sentencing of accused bomber Dzhorkhar Tsarnaev -- through the experiences of victims and others affected by the event. While an upcoming movie about the bombings, Patriots Day starring Mark Wahlberg, may garner more hoopla and press coverage, HBO's documentary takes a real-life, unfiltered look at those who were most affected by the event.
Cable in December also will mark the 75th anniversary of the Dec. 7, 1041, attack on Pearl Harbor (pictured), revisiting it through two documentaries airing on History over the Dec. 3-4 weekend: Pearl Harbor: 75 Years Later and Pearl Harbor: The Truth.
Also on Dec. 4, Smithsonian Channel will debut The Lost Tapes: Pearl Harbor, which will feature never-before-seen video and audio from the attack. The documentary has no narration, but instead tells the story of the attack and its aftermath through news reels, private videos and radio reports that took place before, during and after the attack.
Smithsonian in 2017 will mark other historic anniversaries using the same approach to piece together the full story, including the 25th anniversary of the L.A. riots and the 40th anniversary of the Son of Sam Killings in New York.
As we prepare for the holidays and then, shortly after, the swearing in of a new president against the backdrop of what has become an uncertain and somewhat unnerving period in America's history, such historical documentaries serve as a reminder of the adage "if you don't learn from history, you're doomed to repeat it," noted David Royle, executive vice president of programming and production for the Smithsonian Channel.
"It's astonishing to me how interesting it is that when you start going into historical events, you realize how much light they throw on the present," Royle said.
As we prepare for the holidays, the hope is that we can learn from the lessons of our past to ensure a brighter future for all.
The smarter way to stay on top of the multichannel video marketplace. Sign up below.
Thank you for signing up to Multichannel News. You will receive a verification email shortly.
There was a problem. Please refresh the page and try again.