Disney+ Still Lacks an Amazon Fire TV App a Week Away from Launch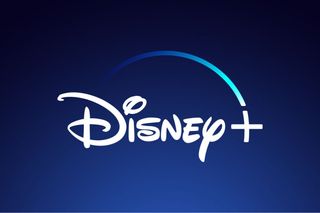 Now with just one week left before its big Nov. 12 launch, the highly anticipated Disney+ streaming service still hasn't announced an app for Amazon Fire TV devices.
The Wall Street Journalreported a month ago that The Walt Disney Company and Amazon were hung up in negotiations, with Amazon "pushing for the right to sell a substantial percentage of the ad space on Disney apps," and Disney resisting that demand. Reports say Amazon wanted as much as 40% of this money.
On Oct. 3, a Disney press rep told MCN, "While it is true that we don't currently have a current agreement with Amazon related to Disney+, the service does not launch until 11/12/19 and we anticipate that other distributors will be onboard by that time."
Jump forward to Tuesday, a week before the big launch, and seemingly not much has changed.

"We are in productive discussions with Disney to reach an agreement for the benefit of our mutual customers, but I have nothing more to share at this time," an Amazon rep told MCN the morning of Nov. 5.
In terms of the broader OTT and mobile app universe, the $6.99-a-month streaming service will be well distributed at launch. Disney has confirmed that it will have Disney+ apps available at launch for iOS and Android devices; Roku, the biggest OTT device ecosystem, will be covered, as well as Google Chromecast and Apple TV; Disney has confirmed that there will be access through the new Apple TV app, as well as Android TV-based devices; and the major gaming consoles, PlayStation 4 and Xbox One, will also have app support for Disney+.
But with Fire TV and Roku somewhat bilaterally controlling 70% of the U.S. OTT player market, according to a Parks Associates report released in July, omission on the latter would seem counterintuitive to the aggressive growth predictions being made for Disney+.
In December, Digital TV Research projected that Disney+ will reach 82 million subscribers worldwide by 2024.
An earlier report by Morgan Stanley analyst Benjamin Swinburne forecasts 13 million subscribers by the end of next year.
The big question, at least for now: Can Disney achieve these goals without access to a platform that Amazon says has 37 million active users worldwide?
The smarter way to stay on top of the multichannel video marketplace. Sign up below.
Thank you for signing up to Multichannel News. You will receive a verification email shortly.
There was a problem. Please refresh the page and try again.