DirecTV Makes Another 4K Connection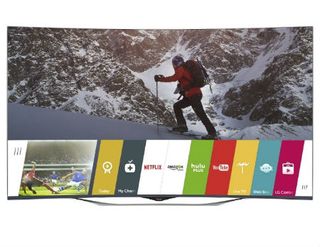 DirecTV 4K efforts got another lift this week when LG Electronics announced webOS upgrades that allow for Ultra HD streaming without the need for an extra box.
LG said its 2015 lineup with webOS 2.0 will provide online access to DirecTV Ready and DirecTV 4K Ready features. Select 2014 and 2015 LG Smart TVs will allow subscribers with a Genie HD DVR to get "a full HD DVR experience on each" LG set, the TV maker said.
The LG integration helps to expand DirecTV's 4K activity, which got underway last November when it launched a limited library of Ultra HD content.
Last month, DirecTV introduced its first UHD-capable box, the 4K Genie Mini, which works in conjunction with the DirecTV Genie HD DVR (model HR34 and above). Pricing on the new device varies per customer, but the value of the 4K Genie Mini is $99.
DirecTV initially offered UHD fare by linking its Genie HD DVR to 4K TVs from Samsung. It also has plans to extend similar support to Sony-made 4K sets.
Among other U.S. providers, Comcast offers a s 4K streaming app for Samsung TVs, and is closing in on the launch of 4K-capable boxes for its X1 platform. Dish Network isnearing the debut of a 4K service that will run on a new UHD-capable Joey box.
Back to the free LG firmware update, it will also lock in new content partners such as iHeartRadio and Rdio.
The smarter way to stay on top of the multichannel video marketplace. Sign up below.
Thank you for signing up to Multichannel News. You will receive a verification email shortly.
There was a problem. Please refresh the page and try again.