DirecTV by AT&T: New Jungle, New Gravitas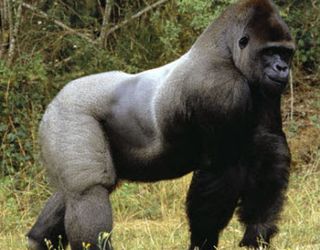 In reviewing most media coverage of AT&T's $49.5 billion purchase of DirecTV, approved by the FCC late last month, it seems few have seen and discussed the implications of the new company. Indeed, it is a new entity that is truly worthy of respect and, for some, concern.
This new 1,000-pound gorilla in the telecom and media jungles carries a few new and enhanced body parts that none before it could claim. For one, the new AT&T market cap (with DirecTV's roughly $17.7 billion market cap included) is $180 billion. This equates to some pretty big (and deep!) pockets. These financial reserves, in turn, can buy and finance many items that DirecTV alone would never have pursued. It can also lose money on a project and still easily write it down, and then readily carry on with something else.
Also, in number terms, the combination of DirecTV's 20+ million subscribers with AT&T's nearly six million now makes it – with approximately 26 million video subs -- larger than the other huge player in the jungle, i.e., # 2 Comcast, at 22.3 million subs, by nearly 20%.
But there are several more parts that are worth examining, as well.
DirecTV Latin America
Another of this remarkable new creature's huge body parts is that of DirecTV Latin America.
Recall that decades ago direct broadcast satellite (DBS) services were commenced competitively in the Southern American Hemisphere, by both News Corp and by DirecTV. Then, in the early part of the current millennium, News Corp (owner of rival Sky Latin America) bought DirecTV and merged the LatAm duopoly into a southern telecom monopoly. That today is called DirecTV Latin America. By itself, DirecTV Latin America is a juggernaut; add the size, scope, history, and seriousness of AT&T, and that juggernaut morphs into something much bigger.
Analysts state that the short-to-medium-term subscriber growth prospects might currently be limited. However, with nearly half a billion sets of potential eyeballs, and current statistics show the 22-country south-of-the-border service with about 17+ mil. subscribers…that's a lot of upside. Moreover, unlike continents like Africa, Asia, and/or Europe, each with many regional languages and cultures, the southern hemisphere consists almost entirely of Portuguese and Spanish-speaking viewers. That helps plenty with costs and logistics, and especially with program negotiations.
Yaveo
Also linked to the Latin play, DirecTV has created a rather unique over-the-top streaming service that has remained somewhat under the radar. Called Yaveo, it is aimed at bicultural and bilingual Spanish-speaking audiences. Yaveo costs $7.99/month; plus, it is Internet-delivered, which means no satellite hardware and no DirecTV subscription is required.
Partners in the Yaveo venture include not only DirecTV (and now AT&T), but also Spanish-language programming powerhouses (and also rather heavy and powerful jungle gorillas), Televisa and Azteca.
Thus far, the Yaveo line-up of programming includes wide swaths of exclusive-to-the-U.S. shows, including novelas, live sports, music, movies, TV shows, and children's programming. Many believe the U.S. Spanish audience to be both underserved and concurrently in rather high demand vis-à-vis advertisers.
Quad Play
Another new – and totally pivotal – appendage that many have overlooked is the new AT&T's first and only true major U.S. quad play of telecom services. AT&T-DirecTV is officially the only creature in the jungle with all four limbs to battle with. Put another way, none of AT&T's other peers can realistically claim a dominant position in each of the four significant telecom service areas that drive today's business: land line phone, video, Internet, and mobile. Just look at how badly Charlie Ergen and DISH Network have worked to get into the Internet-wireless business, if you want to measure how important most parts of that quad play still are.
Adds Steve Symonds, managing director of Symonds Associates, and a frequent media and telecom project collaborator with The Carmel Group, "Initially 'quad play' was kind of a quaint notion that meant you get all your phone, Internet, mobile, and television services from a telephone company. I doubt anyone ever expected a Baby Bell to outstrip the 'MVPD Goliaths' Comcast and TWC in the pay television sector. A Quad Play operator – like the new AT&T-DirecTV -- that is dominant in three of the four sectors, moves the marketplace into unchartered waters."
National Footprint
The pre-merger AT&T proudly claimed operations in 22 states. That's a lot of jungle territory. The new AT&T-DirecTV video service claims more than 50 states, with a satellite footprint that extends into Canada, Mexico, and many other foreign jurisdictions. The overall domestic coverage is an important tool for marketing, financing, and software and hardware negotiations. Importantly, with far shallower pockets, and a far slimmer scope of service, DISH Network is the only other network provider with a true national footprint.
Interestingly in this regard, even compared to its next biggest video pay TV rival size wise, i.e., Comcast, not only does the new DirecTV-AT&T have millions more subscribers, but it now offers a much larger service area.
Program Negotiations
Yet another piece of the new force that will become AT&T, is the muscle it flexes when it comes to dealing with other big players in the jungle, such as the big programmers.
This is a biggie!
Being the biggest distributor in the business, with roughly a score and six million subscribers on the video side alone, puts the new AT&T-DirecTV-UVerse into a position where it will, presumably, negotiate the industry's best deals. It's almost as though this jungle creature took a weight-lifting class and gained twice, thrice, four times its mass (or more).
Being the biggest market force in this jungle means the best pricing, but as importantly, AT&T will now have superior leverage over every other operator to secure rights for the distribution of top shelf video content for "Internet Television" distribution: TV Everywhere (TVE) and OTT. Those are pending battles yet to be waged by the Dallas, Texas-based folks.
Particularly interesting here will be whether (or, more accurately, when) AT&T uses this leverage to negotiate expanded rights for mobile video distribution of channels that are currently restricted to "living room" TV-type viewing. Prior to the DirecTV acquisition, Comcast was the Multichannel Video Programming Distributor (MVPD) with the "whip hand" to negotiate the most favorable prices and distribution rights. That advantage now shifts to AT&T. But unlike Comcast, AT&T has a huge mobile business and the distribution of video-to-mobile users is the fastest growing segment in media and entertainment today.
In short, this depth, breadth, and scope of distribution gives the new AT&T-DirecTV-UVerse entity unprecedented programming negotiation rights and power.
Symonds also adds here, "As the #1 company in the video business, they actually do have the leverage now to acquire such rights (assuming they are available) on terms and conditions that Verizon would never be able to get (because Verizon is not sending checks to the major programmers each month for 26 million subs)."
OTT/Broadband/Streaming + Mobile Plays
As noted above, being able to envelope and merge the pay TV video side with the mobile and OTT/broadband/streaming elements of the video world may be the single most important gain of AT&T's entire purchase of DirecTV. This is where the word "synergy" starts to blossom. The only question that appears to remain here: How long will it take before AT&T is able to use its mobile biz to truly grow the business?
Bundles and Outlets
Straight from the AT&T website is this pronouncement from earlier in the year: "The transaction enables the combined company to offer consumers bundles that include video, high-speed broadband and mobile services using all of its sales channels -- AT&T's 2,300 retail stores and thousands of authorized dealers and agents of both companies nationwide."
Indeed, last week, just days after the official FCC/DOJ approval of the ATT-DirecTV merger, ATT announced a new bundled package combining video and vide-to mobile.
Summary
All this said, some still seriously doubt the wisdom of Randall Stephenson's new body building of the corpus corporata known as AT&T.
Recently, an article in Fierce Cable, highlighting a report from Evercore Partners, critiqued the folks in central Texas on the basis of poor strategic answers to OTT/broadband/streaming threats, and overall to an ever-more-competitive overall marketplace.
Further, who among the other creatures out there have to beware, and perhaps go to sleep a bit later, and wake up earlier , because of the new threat?
Probably first would be AT&T telecom-media peers, such as DISH Network, Comcast, Time Warner, Chart, Cox, and Verizon, as well as the rival cellular carriers Verizon, T-Mobile, and Sprint. Big programmers are another threatened species. Plus, consumer advocates can make strong arguments that allowing all of the leading media-telecom companies these days to think that "merger-to-bigger is the only way to survive," means the big simply get steadily greedier and less consumer friendly.
Indeed, everyone, welcome to the new jungle.
Jimmy Schaeffler is chairman and CSO of The Carmel Group a Carmel by the Sea, Calif.-based streaming/broadband, broadcast and pay TV/video consultancy; he writes about telecommunications and media.
The smarter way to stay on top of the multichannel video marketplace. Sign up below.
Thank you for signing up to Multichannel News. You will receive a verification email shortly.
There was a problem. Please refresh the page and try again.