Dan Rather Trumped Election Prognosticators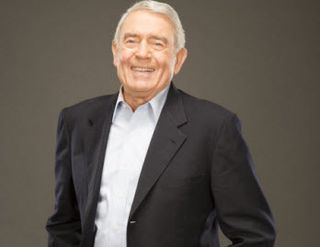 The media is still trying to figure out how they were so wrong about predicting Donald Trump's historic election as president of the United States.
Much of the media had Democratic nominee Hillary Clinton easily ascending to the office of the presidency, only to eat crow when Trump shocked the world on Election Day.
But veteran TV journalist Dan Rather foresaw Trump's potential ascension from real estate mogul and reality TV star to the most powerful position in the free world. In an interview I conducted with Rather this past January during the Television Critics Association Winter press tour before the first Republican primary vote for Trump was cast, the current host of AXS TV's The Big Interview told me that Trump's ability to take advantage of the media and his unconventional outreach to a segment of America virtually ignored by both the Republicans and the Democrats could lead him to the White House.
Below is Rather's fortuitous assessment of Trump's political success:
The smarter way to stay on top of the multichannel video marketplace. Sign up below.
Thank you for signing up to Multichannel News. You will receive a verification email shortly.
There was a problem. Please refresh the page and try again.