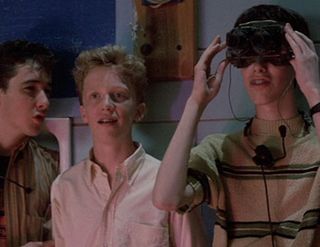 In a research note yesterday, Craig Moffett said a lot more eloquently what I have been thinking for a while – despite speculation swirling around the largest cable operator in the country, Comcast not only doesn't need to merge with a telco or another cable operator or what have you, it doesn't seem to want to.
Ever since stories broke in January that Verizon was on the hunt for a merger – that company, by the way, needs to do something, but no one seems to want to do it – speculation is that Comcast would either combine with a telco (Verizon or T-Mobile), or buy something big and stupid (Charter, Disney again?). Aside from the obvious regulatory hurdles – the Federal Communications Commission blocked Comcast's later abandoned merger with Time Warner Cable, so approving a merger of Comcast, Charter, TWC and Bright House Networks would seem a harder sell– it doesn't really make sense for the company to risk a pricey and transformative transaction. It already is the biggest cable operator on the block. It already has a stable of very profitable broadcast and pay TV channels in NBC Universal. It has one of the biggest movie studios in the world with Universal Pictures – and the current box office champs in Fate of the Furious and The Boss Baby. It has a wireless play – Xfinity Mobile – scheduled for wide release at the end of the current quarter. What else could it want?
Merger speculation heated up again after Comcast revealed that it didn't participate as robustly as some expected in the recently completed federal spectrum auctions. That caused some pundits to pontificate that Comcast was instead keeping its powder dry for a big, transformational deal, perhaps an acquisition of Verizon, Sprint, T-Mobile, or Charter Communications.
Moffett, though, wrote that Comcast appears to be keeping its dance card clear. Or as he put it in the opening of his research note, a mock letter to T-Mobile CEO John Legere and Charter's largest shareholder John Malone: "We're not that into you."
"A simpler explanation, however, is that Comcast stared into the abyss that is wireless these days… and decided they didn't like what they saw," Moffett continued. "Not as a spectrum buyer, or as a spectrum builder… and, most emphatically, not as a buyer of a whole company. The constant speculation about Comcast buying T-Mobile, or, no, wait… Sprint… Or wait, I meant Verizon (all of it!) must be getting a bit tiresome in Philadelphia."
Comcast's first quarter earnings seemed to solidify that stance. Cable operations were humming along nicely – revenue up 5.8% and cash flow up 6.3% in the quarter, basic video additions were 42,000 and on target with estimates. On the programming front, NBC Universal had a stellar quarter – cable network revenue was up 7.6% and cash flow rose 16.8% while and broadcast revenue increased 5.9% and cash flow was up 13.4%. Retransmission consent revenue for the broadcast operation is on track to hit $1.4 billion this year, a 65% increase over 2016. And NBCU chief Steve Burke said on its earnings call that with the Super Bowl, the World Cup on Telemundo and the Winter Olympics all coming up in 2017-2018, NBCU is in the "early innings of above market growth."
Overall, revenue in the first quarter grew 8.9% at Comcast. In contrast, Verizon's first quarter revenue declined 4.5%.
"Doesn't that just about tell the whole story?" Moffett wrote.
Wall Street obviously loves a deal, and Comcast has been more than willing to comply in the past. And one thing that may turn its head toward Verizon is the relative cheapness of its stock (the telco's shares are down 12.6% this year while Comcast stock has gained 14.7%). No one, and I mean no one, smells blood and desperation in the media business better than Comcast chairman and CEO Brian Roberts.
But Verizon is different. While Comcast has been able to turn around other faltering businesses like AT&T Broadband and NBCU, the difference was they both had massive hidden growth potential and management teams that were either unable (AT&T) or unwilling (GE) to invest the time and money to right the ship. Verizon's problems, as Moffett noted earlier, run much deeper.
Comcast may indeed buy something, but Moffett suggests it will more likely be a smaller content company, a business services outfit, something in the international space or a small cable company. He noted that Comcast would jump at the chance to buy Cox Communications – as would practically every other operator – if it ever came on the block.
"But why does everyone think they have to do anything at all?" Moffett wrote. "Today's [April 27] results are a reminder that Comcast's business is much better than the businesses to which they are always linked."
That is as good a reason as any for Comcast sitting out this particular round of the continuing media merger dance.
The smarter way to stay on top of the multichannel video marketplace. Sign up below.
Thank you for signing up to Multichannel News. You will receive a verification email shortly.
There was a problem. Please refresh the page and try again.