Comcast Revs Up Some 360 Video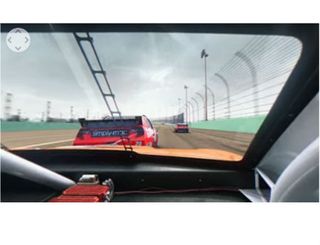 Offering a taste of 360-degree video, Comcast has expanded on its NASCAR title sponsorship by posting a short virtual reality video that gives viewers an immersive view of the Homestead-Miami Speedway and a chance to ride shotgun with driver Daniel Suárez (fittingly in the Arris car).
Comcast, which has already bulked up its VOD library with NASCAR fare and updated its NASCAR sports app for the MSO's X1 platform, said it developed the video in tandem with Office of Baby and Groove Jones, a studio that specializes in VR content and apps. Fox Sports, by the way, applied some VR focus to its recent coverage of the Daytona 500.
Comcast's NASCAR-focused 360 video can be streamed and manipulated below, or accessed via mobile VR platforms such as Google Cardboard and Merge VR by downloading the Littlstar app and searching for "Xfinity."
Comcast Ventures, the company's VC arm, has been active on the VR front via recent investments in AltSpaceVR (social VR), NextVR (live VR production), and Baobab Studios, a company specializing in animated virtual reality content.
"We're excited about virtual reality as well as augmented reality," Gavin Teo, a principal at Comcast Ventures said in a recent interview (subscription required). "Going forward, we're going to continue to invest in this space."
VR appears poised to go mass market in 2017 or 2018, Teo said. "But I think there is a market today, and business models are starting to take shape."
The smarter way to stay on top of the multichannel video marketplace. Sign up below.