Charter Talking to Time Warner Cable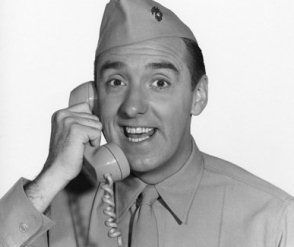 The press didn't let the sweat dry off Comcast chairman and CEO Brian Roberts' brow before they were breathlessly reporting that none other than Charter Communications was readying a bid for Time Warner Cable, shortly after he announced that he was terminating its $67 billion merger with TWC.
Like Gomer Pyle used to say: Surprise, surprise.
Anybody who has followed the Charter-Comcast-TWC saga at all over the past 14 months has expected Charter to make another run at TWC after being trumped by Roberts and Comcast in February 2014. In fact, the real news here would be if Charter wasn't considering a bid.
On several occasions, Charter CEO Tom Rutledge and Liberty Media chairman John Malone (who owns 26% of Charter stock) have said publicly and in no uncertain terms – no beating around the bush here – that Charter would make a bid for Time Warner Cable if the Comcast deal did not get approved. In November, at Liberty Media's annual Investor Day meeting in New York, Malone answered with an enthusiastic "Hell, Yes" when asked by an analyst whether he would encourage Charter to make another bid for TWC should the Comcast deal fall through.
It has never been a question of if they would make a bid, but when and for how much.
Sources confirmed that Charter and TWC have been talking, but they also stressed that it is very early stages, no prices or structures have been discussed and, why is anyone surprised by this really?
"It shouldn't be a surprise to anybody that they are talking," said one source familiar with the companies' thinking who asked not to be named. "These guys have known each other forever."
Time Warner Cable stock, already up on the potential of a Charter deal, rose again after news broke. TWC shares closed up 4.4% ($6.50) to $155.26 on April 24 and Charter stock rose 1.2% ($2.17) to close at $185.75 each on the news.
I understand that Charter may want to act quickly, and it has had more than a year to prepare a bid in the event the Comcast deal disintegrated, so it wouldn't be a stretch to think that they have a price in mind. And it is not like the Comcast deal rejection comes as a total surprise – odds that the deal would pass regulatory muster have been dropping steadily since November, when President Obama called for stricter government oversight of the Internet.
The real questions surrounding the two companies have been how much would Charter pay and whether TWC would accept it. With a couple of quarters of strong growth under its belt, TWC has made a case for going it alone. One wildcard – TWC investors may want a quick payout and the stock is arguably trading where it is mainly on deal speculation.
One analyst, Needham & Co.'s Laura Martin estimates that TWC stock would drop to $130 to $135 per share if the M&A halo fades. Not surprisingly, that is the same price she believes Charter should bid for TWC, which on the surface would seem to give the company an excuse to reject it.
MoffettNathanson principal and senior analyst Craig Moffett estimated last week that Charter would have to pay at least $164 per share for TWC, and that was when the stock was trading at $148.76 per share. That price is likely much higher.
But other analysts are guessing that Time Warner Cable wants to move quickly too – Telsey Advisory Group media analyst Tom Eagan says the cable company should move fast and acquire Bright House Networks if it wants to fend off another Charter advance. Time Warner Cable and Bright House executives – CEO Steve Miron worked for TWC for several years in Syracuse, N.Y. – have known each other for years as well, so it is likely they are probably having conversations too.
The smarter way to stay on top of the multichannel video marketplace. Sign up below.
Thank you for signing up to Multichannel News. You will receive a verification email shortly.
There was a problem. Please refresh the page and try again.