A Case for Going It Alone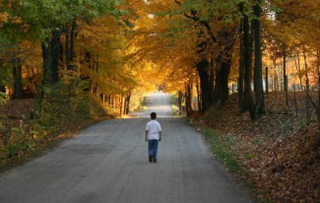 Time Warner Cable managed to surprise a lot of analysts on Jan. 29 with fourth quarter results that trounced expectations for the company and caused some to speculate that TWC could thrive even in the absence of a Comcast merger.
The probability of a Comcast-TWC merger, once thought as a given less than a year ago, has now become increasingly cloudy as the government flexes its Title II muscles. Earlier in the day, after TWC had reported its results, Comcast said in a Securities and Exchange Commission filing that it now expects the merger to be completed in August, a full six months after its last revision and eight months after its original late 2014 expectations.
While the extension was largely a formality, it does raise the question of what happens to TWC if it doesn't merge with Comcast. Does Charter end up with TWC almost by default, or does TWC set out on its own?
That question would have been a lot easier to answer 11 months ago, when TWC was stumbling badly in the wake of month-long blackout by CBS – which resulted in the loss of 306,000 residential video customers, http://www.multichannel.com/news/orphan-articles/twc-s-poor-results-fire-talk-sale/321892 the single largest quarterly video subscriber loss in its history – and customer service and network glitches plagued the company.
When Charter began its near relentless pursuit of TWC in mid-2013, it saw blood in the water – a company that was struggling to find its footing in an ever-changing media and entertainment market.
When Comcast came riding in on its white horse in February, TWC could have easily put on the brakes, managed the company for cash flow and waited for its much larger suitors to take the reins. That obviously didn't happen and to the surprise of some analysts, TWC is actually beginning to thrive.
One side note: It does seem odd that in the cable industry we praise companies for not losing as many customers as they did the year before – the goal for most businesses is not to lose any customers, right? But while video customer losses have almost become de rigueur for the past decade or so as first satellite and then telcos took share away from cable, what has saved the industry is its utter dominance in high-margin broadband service. According to Leichtman Research Group, cable operators added about 584,000 broadband customers in the third quarter, compared to 121,000 additions for the top telcos. Cavle operators now control about 51.2 million broadband customers, compared to telcos, which have about 35.4 million high-speed Internet subscribers, according to Leichtman. Now, even as home growth continues to stagnate and new threats come from over-the-top providers, cable is beginning to win back video customers.
That was first evident with Comcast, which reported a gain of 43,000 video customers in Q4 2013, the first time in has done that in six years. Charter recorded a quarterly video customer gain in Q1 2012 (22,000) and again in Q1 2014.
MoffettNathanson principal and senior research analyst Craig Moffett has predicted that the cable industry as a whole would cross into positive video customer territory in 2016, basically giving Time Warner Cable a year under the new Comcast regime to right the ship. But maybe we won't have to wait that long.
In a note to clients Jan. 29, Moffett wrote that while TWC isn't quite yet out of the darkness, it is beginning to show signs of life.
"For the first time in recent memory, they are winning on the unit growth level," Moffett wrote of TWC. "Customers are back to bundling triple plays – a good sign of future growth – and TWC is back on the trajectory of growing its customer relationships."
That seems evident in video subscriber metrics – TWC lost about 38,000 video customers in the period, substantially less than the 217,000 video customers it shed in the prior year and less than half the 103,000 losses most analysts expected. It was the best quarterly video customer performance for TWC in seven years.
In addition, TWC grew triple play customers by about 273,000, fueled by a 295,000 gain in telephony customers (its best fourth quarter ever, which could have been partially spurred by a new $10 monthly bolt-on phone offer for double play customers in the quarter). Broadband additions at 168,000 were the best the company has had since the first quarter of 2014.
While there are those that may say the phone additions are merely a function of TWC practically giving the service away, Moffett says that is precisely what they should be doing.
"The strength in voice is a sign that they have adjusted their bundling strategy to something that customers are actually finding compelling for a change," Moffett wrote. "The better unit results today will translate into lower video and broadband churn tomorrow."
Now, that's not to say everything is roses and bunny rabbits for TWC – residential services revenue was up just 0.5% in the period and Adjusted Operating Income Before Depreciation and Amortization for the segment fell 1%. Average monthly programming costs per video subscriber increased 12.5% in the fourth quarter, in part because of the "absurd" (Moffett's word) Los Angeles sports deals the company cut on its own. Time Warner Cable is far from perfect. But if it can keep up this subscriber momentum it will be handing off a much better company to Comcast than the one it agreed to sell them in February.
That was TWC chairman and CEO Rob Marcus' goal back in February 2014 and he is that much closer to achieving it as the closing date nears.
Moffett isn't predicting whether the Comcast deal will gain approval, although he said the market is putting the odds currently at no greater than 50/50. And if it does get scrapped, he expects Charter to swoop in. But he added that the better TWC does operationally, the less chance Charter has of getting the asset at a low price.
"If Comcast's deal does get blocked, Charter will have more incentive (relative to three months ago, anyway) to hurry up and get a deal done of their own," Moffett wrote. "If they wait, and if TWC fully rights the ship on its own, Charter may have missed its window to buy TWC at distressed prices."
Telsey Advisory Group media analyst Tom Eagan agreed, adding in a note to clients that while he believes the Comcast deal gets done with no material concessions, TWC's stock price will drop if Comcast backs away – a real threat if the government decides to make the deal a test bed for onerous pricing regulation.
"TWC's materially improved results over the past several quarters should increase the price that TWC would fall to should the deal collapse," Eagan wrote, adding the stock is nearing the $135 per share pre-merger announcement level. "…While some on the Street think that TWC has less negotiating leverage without a [Comcast] suitor, we believe that this is offset by its improved fundamentals."
The smarter way to stay on top of the multichannel video marketplace. Sign up below.