Cable in 2020: The Role Virtualization and Fiber Deep Is Poised to Play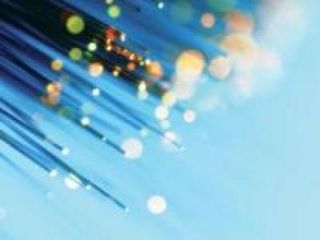 In today's environment of cord-cutters and streaming services, cable MSOs are under pressure to offer competitively priced services while providing an enhanced quality of experience.
The pressure is not unfounded – there is a lot at stake for cable companies facing what can be described as an "over-the-top (OTT) double-edged sword." Internet service has never been more important to cable companies as they watch linear video give way to on demand programming, but meeting customer demand for fast and reliable internet service is ironically what led to the decline of their video revenue stream as it paved the way for OTT service providers such as Netflix, Hulu and Amazon Prime.
With OTT not going away, cable companies must look to provide a greater experience in order to stay ahead of what will certainly be the future of television to remain viable. But what steps can MSOs take to provide a greater level of service?
For one, adoption of virtualization technologies and trends like Head Ends Re-Architected as a Data Center (HERD), which is the adaptation of the telco Central Office Re-Architected as a Data Center (CORD) initiative for the MSO market, will be important. Another differentiator is the continued drive to push the network closer to subscribers with what is described as a Fiber Deep evolution—pushing the fiber closer and closer to the end user to provide better service.
While cable companies may look different by 2020, whether they begin decoupling programming packages or even aggregating OTT packages as Comcast is planning to do with Netflix, they need to focus on their architecture to support a better experience now and allow them to offer differentiating features in the future.
Importance of Highly Responsive Internet Services
As user demands around Internet speed and availability have increased, the need to store content locally to provide high quality, responsive access to the content that customers want is required in order to address the competitive landscape.
The Internet relies on locally stored or "cached" content to serve up a great user experience. Cable has an advantage here, since they are the network down the block—not miles away in a large data center. That distance will impact responsiveness and, especially in peak hours, quality of service. The cable headend has for many years served up on demand content, but will need to make one more transformation to bring content even closer to consumers.
The first generation of streaming video might take customers to a data center out-of-state providing poor performance while tarnishing a cable company's internet services reputation. By leveraging the HERD approach and utilizing data center technologies like virtualization, caching and software defined networking in the headend, those organizations can keep customers satisfied, lower the abandonment rate and make sure the advertisers get compensated.
Competition is already robust and to stay ahead, the customer experience is best served from the headend down the road rather than from a random data center in the cloud.
Content Delivery, Mobile Edge Computing and the Redefined Network Edge
Netflix is a great example of a company that innovated its networks out of necessity. While a fledgling streaming media company a few years ago, the company realized that the legacy Internet was not enough for the new mobile generation. Netflix used the cloud and the internet but found that video would not work unless it was delivered by a local server. When streaming from a far-away data center, the user often became dissatisfied and cancelled their service. Content Delivery Networks solved the problem to a degree, but still lacked the ability to scale with demand and would still limp along slowly.
To overcome this challenge, Netflix reimagined content distribution and placed servers close to the Internet's edge, providing near real time responsiveness. Now picture making the performance even better by having the network respond with more bandwidth by effectively optimizing caching technology.
By moving and virtualizing these servers and sharing precious network resources, cable MSOs can effectively make all OTT content closer to the end user, improving latency and providing a platform for video aggregation that can support live and real time events such as the Super Bowl or a heavyweight boxing match.
And by driving the fiber deeper, they can further improve performance: deep fiber pushes the optical-to-electrical conversion of signals closer to subscribers, which increases potential bandwidth to homes (allowing for support of newer and more numerous services), as well as cutting down on operational costs related to power and maintenance.
Marrying Transport and Caching
Let's face it, video follows a hockey stick curve, where there may have been slow growth initially but we have seen that growth rate quickly increase to a much faster rate. With the ability today to interact with content and binge watching becoming the new normal, cable MSOs must be able to quickly react and provide a differentiated user experience for their customers. To achieve this, cable MSOs will need to throw a combination of compression, caching, and CDN technologies at the problem.
But what if there was a new option, with the ability to get a file from just a few miles away—near instantly—and the user wouldn't realize the difference. The future of the cloud is a combination of network, compute and storage architectures to create the best experience. By offering the right mix of bandwidth and orchestration, cable MSOs will be able to take their businesses to the next level.
This will keep the OTT consumers happy while cable MSOs avoid becoming the weak link in the video delivery value chain.
-Elias Cagiannos is MSO Practice Leader at Ciena
The smarter way to stay on top of the multichannel video marketplace. Sign up below.