Bright House Critical in Charter-TWC Deal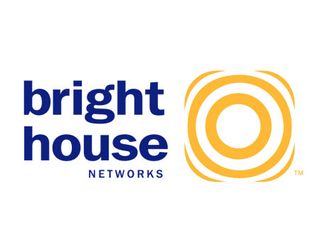 It may take some time to figure out whether Charter's $78.7 billion deal to purchase Time Warner Cable is a good one, but according to MoffettNathanson principal and senior analyst Craig Moffett, a critical component of the deal was Charter's purchase of Bright House Networks from Advance/Newhouse.
According to Moffett, having access to Bright House's borrowing capacity – it has basically no debt – added as much as $18 per share to Charter's offer.
Charter agreed Tuesday to purchase TWC for $195.71 per share in cash and stock. Add TWC's estimated $22.7 billion in debt and factor out another $700 million in estimated equity investments and the value of the deal rises to $78.7 billion.
In a note to clients, Moffett said that Bright House's role was critical.
"Once Charter had struck a deal with the Newhouse family, their clean balance sheet made a much higher bid for TWC possible," Moffett said. "And their willingness to grant some voting rights to Liberty/John Malone was critical as well."
The cash component of the deal -- $100 per share – will require Charter to borrow heavily; Moffett estimated that Charter's overall leverage will rise to 4.7 times cash flow after the deal closes. Even Charter CEO Tom Rutledge said in an interview with Bloomberg TV the ability to sweeten the cash portion of the deal made it more attractive this time around. Charter had offered $132.50 per share for TWC in January 2014, which was rejected by TWC as being too low. Time Warner Cable, according to reports at the time, had valued itself at about $160 per share.
"We didn't have the ability to do the cash component of that request," Rutledge said in response to why it hadn't offered $160 per share back then. "Since then Time Warner Cable has realized that our business plan actually works. They've seen how we've succeeded and our currency is therefore more valuable. Time Warner is more valuable a company today because they have been successful during this process. Rob [Marcus, TWC chairman and CEO] and his team continued to keep their eye on the ball. They've grown the business; we've grown our business. We're confident with where we are today and our price today. It's a different circumstance than it was then. Both their behavior and our behavior is different and I'm really pleased with the way it came out."
Another factor that helped boost the Charter offer was the emergence of a potentially deep-pocketed rival for TWC – European telecom giant Altice. Altice announced a $9.1 billion deal to acquire No. 7 cable operator Suddenlink last week, and made no bones about its intention to acquire more U.S. cable. Reports last week said Altice chairman Patrick Drahi had met with Marcus to discuss the possibility of a deal.
In his note to clients, Moffett called TWC's handling of the Altice situation masterful. Whether Altice will make a bid for the cable giant – and he noted they still could – doesn't matter; TWC's decision to play both sides against the other not only resulted in a huge premium, but in a $2 billion break-up fee as well. That breakup fee, the analyst noted, is equal to about 10% of Charter's market capitalization before the deal.
"[S]o Charter had better have a high degree of confidence the deal will be approved," Moffett wrote.
While Charter has said it will try to digest these two deals before embarking on any more industry consolidation, Moffett noted that Altice may have to play a major role in that, too. Just having Suddenlink in its U.S. portfolio will do little to justify its price as well.
"The so-called synergies they cite from the Suddenlink deal are simply cost reductions (not the same thing by a long stretch)," Moffett wrote. "For real synergies, not to mention to achieve their targeted 50/50 portfolio mix between U.S. and non-U.S. holdings, Altice would need to virtually run the table and buy half of everything out there that isn't named Comcast or Charter. If one assumes that Cox isn't a seller (they're the largest remaining company after TWC and Charter itself, and they have sounded relatively resolute in their desire to remain independent) then Altice would need to successfully buy essentially everyone else."
That everyone would include Cablevision, which has effectively put itself on the market at INTX: The Internet & Television Expo earlier in the month. With TWC (probably Cablevision's preferred choice for a suitor) gobbled up by Charter, which most likely isn't interested in a deal, that leaves Altice as a potential buyer. Unless another company, hungry for broadband, enters the fray.
The smarter way to stay on top of the multichannel video marketplace. Sign up below.
Thank you for signing up to Multichannel News. You will receive a verification email shortly.
There was a problem. Please refresh the page and try again.