AT&T Goes for 'Good Enough'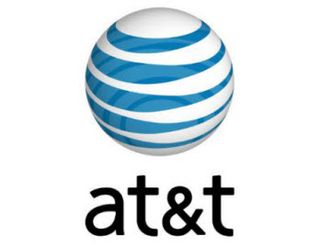 AT&T fired what seemed to be another shot in the burgeoning wireless wars, launching a new promotional package that pairs unlimited wireless and more than 60 channels of over-the-top service DirecTV Now for $70 per month.
While at first glance that seems like AT&T is doubling down in the wireless video wars, offering a package that would appear to be half the price of a high-speed data package and video from other providers. But a closer look shows that the deal may be more of a way to target a more price-conscious consumer who may not use all that much data or video after all.
For their money, customers would receive AT&T's Unlimited Choice wireless plan – which delivers speeds up to 3 Mbps and video streaming at 480p (standard definition) quality for $60 per month and DirecTV Now's 60-channel "Live a Little" video package for about $10 per month after a $25 per month credit.
That $25 credit was previously only available to AT&T's Unlimited Plus customers, which includes 10GB of high-speed data per line when tethering from a smartphone and Home Box Office starting at $90 per month.
"Customers shouldn't settle for plain-old unlimited plans. With us, they can stream at least 60 live channels, as well as on-demand, premium channels, popular shows, and hit movies through DirecTV NOW. And DirecTV NOW requires no annual contract, no long-term commitment, no hassle," said AT&T Entertainment Group chief marketing officer David Christopher in a statement. "We're giving customers entertainment where, when and how they want it."
Make no mistake, $70 a month is a good price. But in a world where 100 Mbps data speeds are becoming commonplace – and 1 Gbps speeds are quickly coming over the horizon – a 3 Mbps service seems more like something a light user of the web would find attractive.
"Skinnier video bundles without quality of service are not particularly compelling to consumers especially when you read the fine print," said Pivotal Research Group CEO and senior media & communications analyst Jeff Wlodarczak. "This in my mind is very niche."
Telsey Advisory Group media analyst Tom Eagan took another tack, adding that the AT&T offering could be an attempt by the telecom giant to go after a more price conscious consumer.
Think about it. AT&T did not have a particularly stellar first quarter. Overall it lost about 233,000 video subscribers while growth at its DirecTV satellite service was flat. And there is talk that subscriber growth at DirecTV Now, which had a strong launch in November, may be slowing.
"I think they wanted to pump the market a little bit," Eagan said. "Or maybe they are just trying to find that lower price consumer."
He noted that in the past DirecTV had been raising rates about 6% to 8% a year, which on a $100 monthly bill works out to about $5 per month. Maybe customers who are more budget conscious decided to look elsewhere.
"This could be their way of finding out who that lower-end customer is," Eagan said.
It also comes around the time that the two biggest cable operators have made their wireless plans known. Comcast unveiled its Xfinity Mobile service in April, offering flexible packaging – including unlimited data and pay-as-you-go pricing – to video and data customers. Pricing ranges from $45 to $65 per line. Charter, which plans to offer its wireless service in 2018, formed a partnership with Comcast in May that will allow the two to create common operating platform and enjoy other synergies.
Eagan doesn't believe the new AT&T offering is a direct response to Xfinity Mobile, but rather a response to the entire marketplace, of which Xfinity Mobile is a part.
"The industry is changing so quickly, you can't respond to one thing, you have to respond to everything," Eagan said, adding that if DirecTV and U-verse had a better Q1 maybe we wouldn't be seeing this particular offering at this particular time.
And as far as the quality, it may not have all the bells and whistles of pricier offerings, it may be enough to meet the needs of a decent number of customers.
"Now, 'just good enough' is kind of a service level," Eagan said. "And maybe 480p and 3 Mbps is just good enough for a certain segment of the population."
The smarter way to stay on top of the multichannel video marketplace. Sign up below.
Thank you for signing up to Multichannel News. You will receive a verification email shortly.
There was a problem. Please refresh the page and try again.