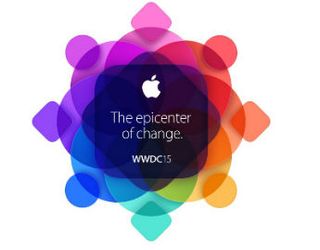 An updated operating system for iPhones and iPads (and Macs), a new music streaming service, and perhaps a next-gen version of the Apple TV device are expected to be among the announcements highlighting Apple's Worldwide Developers Conference next week in San Francisco.
What's not expected to make the cut: a "skinny" pay TV service that Apple reportedly wanted to launch this fall.
According to Re/code, Apple is delaying the announcement because it still hasn't finalized its licensing deals with programmers. Apple was keen on a fall launch, "[b]ut the debut got bogged down by negotiations over financial terms and new technology that would be required for broadcasters to deliver local programming to Apple's Web TV service," the report added, noting that the service might not see the light of day until later this year or sometime in 2016.
Apple, a source has confirmed, was indeed eager to introduce a service that includes live TV broadcast channels and is also available on a national basis, rather than in select markets, but said Apple would be "hard-pressed" to launch a meaningful pay TV service by this fall because of the aforementioned lack of distribution deals with some major programmers.
Apple's expected plan could help it differentiate itself from other recent launched "virtual" multichannel video programming distributors such as Sling TV, which got off the ground in February without broadcast TV (though it plans to offer a tier that includes broadcast TV feeds, eventually), and Sony PlayStation Vue, which has launched service in three markets (New York City, Chicago and Philadelphia) with Fox, CBS and NBC (but not yet ABC) in the channel lineup. (Shameless plug: Expect an update on the Sony service on June 18 at the Multichannel News/Broadcasting & CableNext TV Summit & Expo, when I get an opportunity to discuss the service with head of PlayStation Vue Dwayne Benefield at the Loews Santa Monica Beach Hotel.)
As for Apple's approach, not everyone thinks it's a good move. Colin Dixon, founder of nScreenMedia, outlined four reasons why Apple should abandon its local TV focus, noting in part that it will bog down Apple's ability to launch the service, which is already apparent, and saddle it with "archaic business rules."
And digital rights issues could create a complicated mess for consumers. "And we know what consumers do when they can't figure it out – they sit on their hands," Dixon said.
The smarter way to stay on top of the multichannel video marketplace. Sign up below.
Thank you for signing up to Multichannel News. You will receive a verification email shortly.
There was a problem. Please refresh the page and try again.