Another Form of Cord Cutting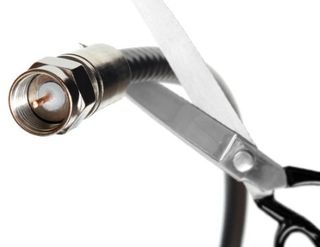 There has been a lot of talk lately about how consumers are cutting the Pay TV cord because of high prices and not enough choice, but the idea of doing without the video business is becoming increasingly attractive to some distributors as well.
Perhaps the most well-known is Cable One, which has said publicly that it is de-emphasizing video and focusing more on its commercial and residential broadband services. Another is Wave Broadband, which last week purchased a Silicon Valley company focusing on data center transport and collocation services, Level42 Networks.
Wave Broadband has been another vocal proponent of de-emphasizing video, which for smaller operators is an even heavier slog than it is for larger distributors. For some operators, if it wasn't for broadband they wouldn't be in business at all.
CEO Steve Weed and his team saw the handwriting on the wall years ago and have been beefing up the company's network – they raised $130 million in May to add about 1,500 fiber miles. That network, capable of providing Ethernet and other high-speed capabilities has made the company a major player in the Seattle business area for years. Weed says that every large enterprise in that market is a Wave customer in some respect. The Level42 deal gives Wave a foothold in Silicon Valley and the data center business, but Weed sees the biggest potential in providing transport between data centers for outside customers.
"We are focused on acquiring network assets to expand our core fiber business," Weed said in an interview. "That's our fastest growing area. We're a significant player and this is the reason we raised the money [in May]; we saw more opportunity. This [Level42 deal] is an extension of that."
Weed has been a vocal critic of high programming prices over the years. And he isn't saying that Wave should get entirely out of the video business, but did add that broadband revenue exceeded video revenue for the company for the first time this year. What he sees is more like cord shaving, reducing the dependency on the video product. It is a move that has worked well for Wave, which has about 433,000 video, voice and data customers in Washington, Oregon and California.
"We love residential data," Weed said, adding that he prefers to be considered a broadband company that happens to sell video.
"We're much more of a broadband company than we are a cable company," Weed added. "We're still going to have cable products for the convenience of our broadband customers. We really want to give our customers the best broadband product anywhere and give them choice and control to pick and choose whatever video content they want. Whether they get it from us or over-the-top from somebody else, it's fine with us."
The smarter way to stay on top of the multichannel video marketplace. Sign up below.
Thank you for signing up to Multichannel News. You will receive a verification email shortly.
There was a problem. Please refresh the page and try again.