Analyst Still Bullish on Arris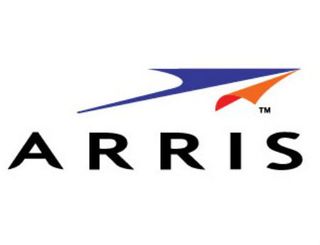 Although Arris is still fighting "headwinds" caused by MVPD consolidation paired with a consolidating and shrinking set-top market, one analyst thinks concerns about the supplier's future are a bit overblown, holding that the company remains well-positioned when it comes to the larger IP video transition.
Raymond James analyst Simon Leopold maintained his "Strong Buy" on the stock Monday, and a target price of $40 (at last check Monday, Arris shares were trading at $30.08, down 44 cents (1.44%) for the day).
"The rapid demise of broadcast video and death of ARRIS's CPE business has been greatly exaggerated and we remain buyers of the stock," he wrote, referring to Arris's recently released annual Consumer Entertainment Index survey, which found that the growth/decline of OTT and traditional broadcast TV services, at +1% and -1%, respectively, being almost imperceptible at +1% and -1%. "This seems to defy the expectations that 2015 would be a key inflection point and the start of a mass 'cord cutting' revolution. We see the transition of video from broadcast to IP as a gradual evolution driving product cycles and not a revolution ending the CPE market."
In the meantime, those who are staying in the CPE business are looking to amass as much scale as possible, whether it's Arris's proposed merger with U.K.-based STB rival Pace Plc, Technicolor's pending purchase of Cisco Systems' set-top/CPE business, or even Amino's play for Entone.
That said, he's still confident with Arris's long-term strategy, as "the fundamental demand for video equipment remains very healthy, driven by an inevitable structural shift in network architecture toward all IP and CCAP (converged cable access platform) along with telco video distribution."
Arris, which recently lowered Q2 guidance, is scheduled to post financial results on Wednesday (July 29).
The smarter way to stay on top of the multichannel video marketplace. Sign up below.