Analyst: Disney-Fox Deal Could Spur More Consolidation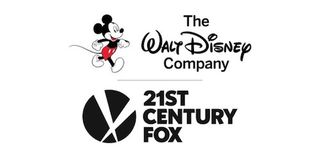 After meetings with studio and distribution executives in Los Angeles last week, Barclays media analyst Kannan Venkateshwar said he is confident that more consolidation will come in the wake of The Walt Disney Co.'s pending $66.1 billion purchase of Fox.
In a note to clients, the analyst said he sensed heightened urgency in the media industry to scale up, adding that any consolidation could include both horizontal and vertical deals. He added that he expected any objections to the deal from peers to be low, "especially given that other permutations could be in the pipeline."
Smaller studios like the deal, he continued, because it could mean that overall movie slates would shrink, opening release windows for smaller companies. On the TV side, the analyst added that production volumes are expected to grow for the foreseeable future.
Venkateshwar added that despite some reports to the contrary, most studios see the media strategies of tech giants like Facebook and Apple to be "incoherent."
"This perception also appears to be causing some reluctance among media executives in licensing content to some tech platforms as lack of a coherent distribution strategy in the first window can suppress the lifetime value of content," Venkateshwar wrote. "It was also interesting that talent managers view Netflix's film strategy to be confusing as artists still want their movies to be seen on big screens."
The analyst continued that those selling content feel there are only about 10 serious buyers of their product – the four broadcast networks, the top 5 cable channels and Netflix and Amazon. And while the value of domestic syndication seems to be waning, the executives did see increased opportunities internationally.
The smarter way to stay on top of the multichannel video marketplace. Sign up below.
Thank you for signing up to Multichannel News. You will receive a verification email shortly.
There was a problem. Please refresh the page and try again.