Accelerated Lobbying: Bipartisan House Appeal to Reject Title II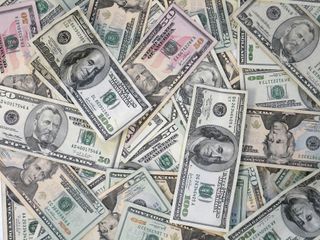 Two new reports demonstrate the accelerating scale of Washington lobbying in connection with the Comcast/Time Warner Cable merger and with the FCC's network neutrality proceeding.   
Comcast is currently registered with 40 firms, and it spent $5 million lobbying Congress during the first quarter of this year, according to Senate reports as quoted in Politico, which calls Comcast's campaign "a K Street stimulus package."  Among Comcast's recent lobbying recruits is Joseph Gibson, who once served as chief minority counsel for the House Judiciary Committee and also as chief of staff for Rep. Lamar Smith (R-Texas), a former chairman of that committee. 
For its part, Time Warner Cable has spent $33 million so far this year, according to official records.
Separately, Maplight, a Berkeley, Calif. organization that compiles data about campaign contributions, has identified 28 House of Representatives members - including Speaker John Boehner (R-OH), Majority Leader Eric Cantor (R-VA) and  Communications Subcommittee Chairman Greg Walden (R-OR) - who have urged the FCC not to adopt a Title II reclassification of the Internet and who also have received well-above-average campaign contributions from the cable industry.
The 28 House members (eight Republicans and 20 Democrats) who signed one of three recent letters to FCC chairman Tom Wheeler have received an average of $26,832 in contributions from the cable industry, says Maplight. That sum is 2.3 times more money than the average for all members of the House of Representatives, $11,651, according to Maplight's research.  In their letters to Wheeler (two of which were signed only by Republicans, one signed only by Democrats) the House members advised the Commission to reject the reclassification plan as a means to assure net neutrality, a position supported by the National Cable & Telecommunications Association, Comcast and many other cable and communications firms.
Walden has received more money from the cable industry than any House member: $109,250 over the last two years, says Maplight. Overall, Republicans signing the letters to the FCC have received, on average, $59,812 from the cable industry, five times more than average contributions to House members; Democrats signing the letters received an average of $13,640 from the cable industry, 1.2 times more than the average, according to the Maplight analysis.

In its evaluation of the congressional appeals to the FCC to reject Title II reclassification, Maplight cites three letters sent to Wheeler in recent weeks:

Letter 1: Signed by Energy and Commerce Committee chairman Fred Upton (R-MI), Subcommittee on Communications and Technology chairman Greg Walden (R-OR), Energy and Commerce Committee vice chairman Marsha Blackburn (R-TN), and Subcommittee on Communications and Technology Vice Chairman Bob Latta (R-OH) expressed "grave concern" about the Title II approach and warned that, "Such unwarranted and overreaching government intrusion into the broadband marketplace will harm consumers, halt job creation, curtail investment, stifle innovation, and set America down a dangerous path of micromanaging the Internet."
Letter 2: Led by Rep. Gene Green (D-TX) and signed by John Barrow (D-GA), Sanford Bishop (D-GA), George Butterfield (D-NC), Bobby Rush (D-IL), Corrine Brown (D-FL), Joaquin Castro (D-TX), Alcee Hastings (D-Fla.), William Owens (D-NY), Loretta Sanchez (D-CA), Albio Sires (D-NJ), Nick Rahall (D-WV), Kurt Schrader (D-OR), Bennie Thompson (D-MS), Marc Veasey (D-TX), Lacey Clay (D-MO), Gregory Meeks (D-NY), Scott Peters (D-CA), Henry Cuellar (D-TX), and David Scott (D-GA), the message to Wheeler said, "While we still have further to go to ensure that the benefits of broadband reach all Americans, we are concerned that opening the door to subjecting broadband service to a wide array of regulatory burdens and restrictions, including imposing Title II, might halt this progress."

Letter 3: Signed by House Speaker John Boehner (R-OH), House Majority Leader Eric Cantor (R-VA), House Majority Whip Kevin McCarthy (R-CA), and House Republican Conference Chair Cathy McMorris Rodgers (R-WA), expounded, "As we continue to ask the world to keep their hands off the Internet and to allow people to freely engage with each other, we should lead by example and reject calls to return to a bygone model of network regulation."

Maplight's analysis points out that a recent Comcast filing to the FCC in the network neutrality proceeding used similar arguments, such as: "Title II would spark massive instability, create investor and marketplace uncertainty, derail planned investments, and slow broadband adoption."
Maplight tallies 29 members of Congress who own stock in Comcast, making Comcast the 25th most held stock among members of Congress. Minority Leader Rep. Nancy Pelosi (D-CA) owns more Comcast stock than any other member.
According to Maplight's tally of campaign contributions "from cable interests" during the past two years, the top recipients who signed the recent letters to Wheeler are Walden (who received $109,250), Cantor ($80,800), Boehner ($75,450), Upton ($65,000) and Barrow ($60,500).
Gary Arlen follows telecom/media policy and technology at Arlen Communications (www.Arlencom.com)
The smarter way to stay on top of the multichannel video marketplace. Sign up below.
Thank you for signing up to Multichannel News. You will receive a verification email shortly.
There was a problem. Please refresh the page and try again.