92% of Millennials Use Smartphone as Primary Mobile TV Device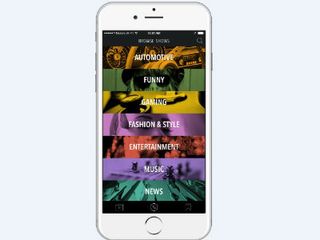 In a study that should provide comfort to Comcast and Verizon as they try to draw eyeballs to their new Watchable (pictured) and go90 over-the-top services, Adobe found that 92% of millennials in the U.S. consider the smartphone to be their primary device for watching TV when on the go.
That compares to 84% among GenX'ers, 69% of baby boomers, and 67% of the 70-and-older crowd, per Adobe's survey of cross-section of 4,000 consumers in the U.S., the U.K., Germany and France (the stats cited here are Adobe's for the U.S.).
Additionally, 38% of those surveyed said they are using mobile devices to watch live sports, well above 9% from Adobe's study from last year.
And most consumers aren't shy about registering personal info in order to gain access to ad-supported content. About 63% of U.S. mobile users told Adobe that they provide their email address in exchange for receiving premium content with advertising.
Among other findings, Adobe said 67% of U.S. respondents favored apps for streaming TV shows and full-length movies. But just 31% of millennials said they were extremely satisfied with that mobile experience, versus 20% of the GenX group, 13% of Baby Boomers, and 9% of consumers 70 years and older.
Adobe also found that millennials and GenX respondents perceive personalized experiences to be just as important as "simplification," a category that includes elements such as recommendations based on viewing history.
The smarter way to stay on top of the multichannel video marketplace. Sign up below.